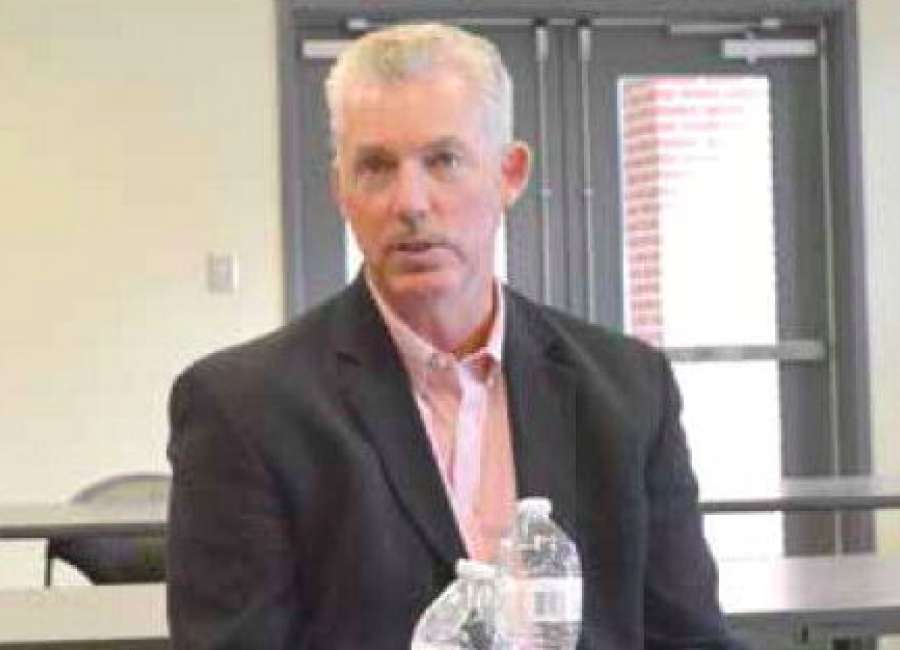 Part two of a series on the newly formed Coweta Behavioral Health Task Force

When someone in Coweta is having a behavioral health crisis, the options are fairly limited.
Most patients end up in the emergency room at Piedmont Newnan Hospital. Some are taken there by ambulance, while others are taken by family or friends, or end up there on their own.
But the emergency room isn't the only place to go.
Pathways Center has a 24-hour walk-in center for people in a behavioral health crisis, where they can be evaluated and connected to services.
A patient in crisis can stay at the center, located at 59 Hospital Road, Newnan, up to 23 hours. The center is located in the basement of the Pathways Behavioral Clinic. The entrance is in the rear of the building.
Patients are evaluated and monitored, and can relax, watch television or read, and eat.
A nurse is on staff 24 hours a day, seven days a week, according to Jade Benefield, CEO of Pathways Community Service Board.
If the patient does need inpatient services, Pathways can arrange transportation to Second Season, the organization's crisis stabilization unit in LaGrange. There is a similar center for youth, Hope's Corner, in Greenville. The units also provide substance abuse detox.
Or, if after several hours the person is no longer in a crisis, an appointment can be set up for counseling at the Pathways Clinic.
Public safety can also transport patients to the walk-in center instead of the hospital, but it rarely happens. Sometimes, a patient needs to be medically cleared at the hospital before going for behavioral health treatment.
"It is a receiving facility. We have the ability to evaluate on-site and determine if they need additional medical clearance," Benefield said of the walk-in center.
In theory, local public safety could also transport patients directly to Second Season in LaGrange, Benefield said, but the facility is usually fairly full.
Though the emergency room is the default choice, it's not ideal by any means.
"Piedmont Newnan cares for those patients, but we're not licensed to care for behavioral health or psychiatric patients," said Melanie Kirby, director of case management for the hospital. "So we do the best we can until they get to the place they should be."
Dr. Don Baker, director of Piedmont Newnan's emergency department and medical director for Coweta County Fire Rescue, said he wants behavioral health patients to get the best care as quickly as possible.
Instead, "The knee-jerk reaction of not only the public but everyone in the community is to send them to the ER," Baker said.
Baker and Kirby are both participating in meetings of the newly formed Coweta Behavioral Health Task Force.
The task force, a loose group of local medical, behavioral health and public safety personnel, is working together to find a better way to respond to behavioral health emergencies in the community.
Baker said there are typically two to six behavioral health patients treated in the emergency room every day.
Sometimes those patients have to wait days to get a placement at a behavioral health facility. And they spend those days in the emergency room – taking up beds that can't be used by other emergency patients, who then end up waiting longer to get a bed, according to Baker.
Often, patients get a psychiatric placement in two to three days, but not always. Recently, one patient was at the ER for two weeks, though that was a unique case and is not typical.
When a patient comes into the ER and is determined to be at risk for self-harm or a danger to others, a "10-13" order might be issued. This authorizes transportation of a person who appears to be mentally ill and requires involuntary treatment in an emergency receiving facility. A 10-13 expires seven days after it is issued.
Because of a shortage of availability in emergency receiving facilities, it's possible for patients to stay in the ER until the emergency order expires without receiving the appropriate level of behavioral health care they need to prevent another crisis, according to Chatelé Chester, quality assurance director for Pathways.
They're discharged from the ER with a safety plan, referrals to behavioral health treatment, and usually an appointment.
The patient may feel better – until the next crisis. And often during the next crisis, the person ends up right back at the ER. Many of the behavioral health patients who arrive at the emergency room have been there before.
All behavioral health patients at Piedmont Newnan are evaluated by a behavioral health specialist from Riverwoods Behavioral Health in Riverdale.
Piedmont Newnan has a contract with Riverwoods, and mobile health assessors visit with patients in the emergency room. An assessor is at the hospital from 11 a.m.- 11 p.m. seven days a week, and on call the rest of the time. When a patient comes to the emergency room with a behavioral health emergency, the mobile assessor evaluates the patient, said Kirby.
The assessor then recommends the best level of care. If an inpatient facility is needed, the assessor makes referrals and tries to arrange placement for the patient, she said. If outpatient services are more suitable for that patient, the assessor provides the patient with resources and information, and a referral.
"Everyone leaves with resources and an appointment if possible," Kirby said.
Things should improve by this time next year, with the transfer of both Second Season and Hope's Corner to new facilities being built in Coweta County.
The construction of the two new buildings, which will be on the same site, is a joint project of Pathways and Coweta County. They will be located on Hospital Road near the Coweta County Health Department.
The crisis stabilization unit and the walk-in evaluation unit will be in the same building. Those in crisis can still come in for an evaluation, and if it's determined short-term inpatient treatment is needed, "It would be as simple as walking down the hall," Benefield said.
Typically, a patient stays at Second Season no more than seven days, he said.
There will be 24 inpatient crisis beds, and six walk-in crisis evaluation beds. The new facilities will have the same number of beds as the old ones, Benefield said, but will be designed to allow more effective and efficient use of the space.
Currently, if a particular patient in the crisis stabilization unit is violent, for instance, some of the other patient beds may not be available because the violent patient has to be kept away from other patients, according to Benefield.
The design of the new facilities is being finalized, and Benefield said he hopes for a groundbreaking in the next month or so.
In addition to the clinic, walk-in crisis unit and crisis stabilization unit, Pathways operates a Mobile Crisis Team that can meet with someone who is having an acute crisis, with risk of imminent self-harm or at risk of harming others. Though the crisis team is on call 24/7, arrival can take significantly longer than it would take for police or EMS to respond to a 911 call.
For Mobile Crisis Team services, call 877-566-5470.