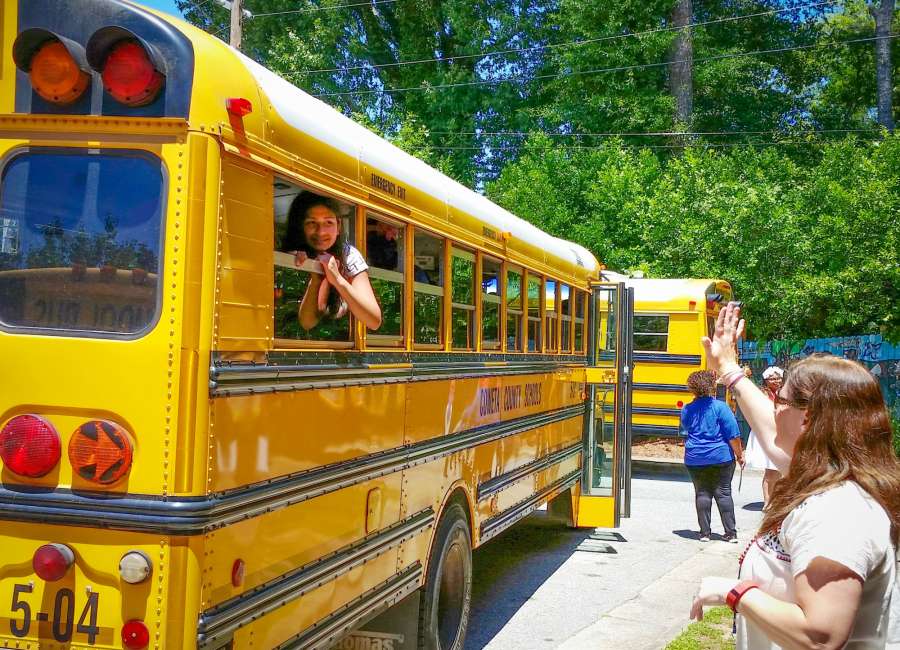 The Coweta County School System needs a few good bus drivers. A couple dozen, to be exact.
"We have 24 vacancies, and if we could fill those we would be in great shape," said Dr. Doug Moore, director of operations and school safety.
At the beginning of each school year, the school system's transportation department offers information on bus routes and warns parents that it may take a few weeks for the schedule and routes to settle into a satisfactory routine. There are the usual complaints of long waits and missed buses, but Moore said for the most part, he is pleased with the people behind the wheels.
"The bus drivers who drive for us love kids and do an awesome job," Moore said. "They are some of the most dedicated employees we have. They do have to be assertive – good bus drivers are going to be strict. Their hands are kind of tied as far as behavior goes, and they have to focus their attention on the road. For the most part, parents and administrators are very supportive and fortunately, the kids usually get on the bus and settle down."
But more drivers are needed. About 200 drivers currently are employed with the school system, and Moore said new drivers will take immediate routes.
"We're not hiring substitute drivers," he said. "If we hire you, we're going to put you on full pay and put you on a route right away."
It's not a career-type job, Moore said, but an occupation that attracts a lot of retirees, stay-at-home parents and self-employed people, with pay starting at $12.99/hour and a guaranteed 25 hours per week. Drivers work 180 days a year, the same days as students are in school. Insurance and pay set aside to guarantee summer paychecks eat away at drivers' take-home pay, but extra routes for field trips and midday activities are available as well.
"On the positive side of it, you work the same schedule as your kids go to school, and when they're out of school, you're home," he said.
Requirements are a good driving record, a clean criminal history and passing both a physical and a drug test. The school system provides on-site training, and drivers are paid as they're trained.
"There's not a huge amount of turnover," Moore said. "But the time you are driving, you've got a lot invested and you've made up your mind that's what you want to do, at least for awhile."