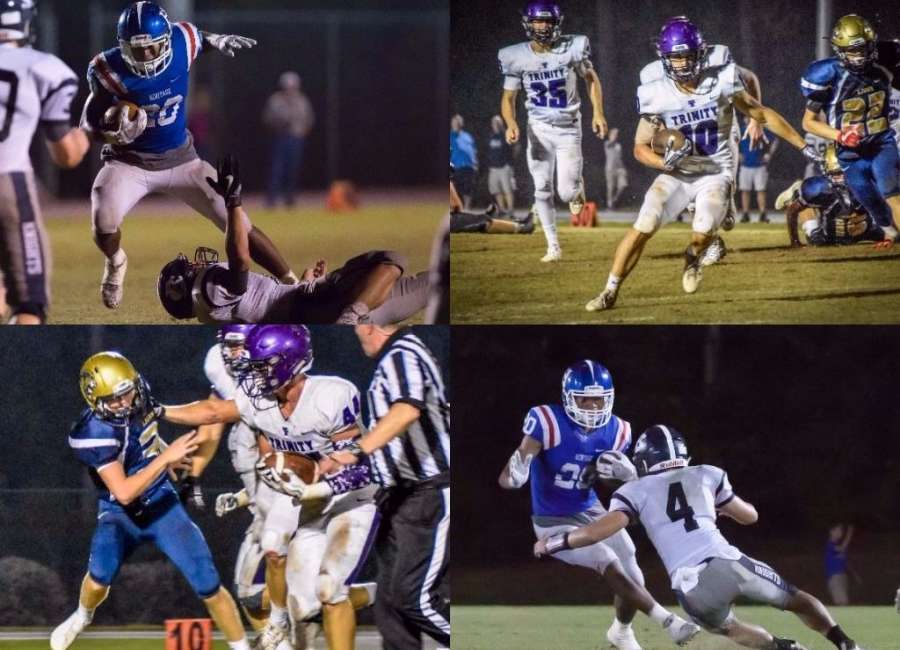 It's winner-take-all for The Heritage School Hawks and the Trinity Christian School Lions football teams in GISA Region 1-AAA action today at Heritage.

When these teams meet at 7:30 p.m., it probably will be the classic Immovable Object versus the Unstoppable Force.
Both defending region champion Heritage (6-2 overall, 4-0 region) and Trinity (7-2, 4-0) are undefeated in region play and both teams are on win streaks – seven in a row for Trinity and four straight for Heritage.
Heritage holds a 5-1 advantage over Trinity in the series, but for the first time in the short history of this county and region rivalry, they will both play for the region title outright. Tonight's winner will be crowned the 2017 region champion while the loser will be the 2017 region runner-up. Both Trinity and Heritage will host first round state-playoff games next week regardless of who wins today, although both teams surely believe that "region champion" will look better on their resume.
"We're looking forward to the Trinity game. The guys had a good week of practice this week and that always helps," said first-year Heritage head coach Micah Alba. "Trinity is coming in here on a serious roll and to beat them, we have to play a complete football game. We've got to be strong in all three phases – offense, defense and special teams."
Alba is right about that. Trinity has been averaging a whopping 59 points per game during its win streak, and they scored a school-record 77 points in their big win over region foe Holy Spirit Prep two weeks ago. Right now, the Hawks know the Lions are playing very well and if they don't prepare to play hard, bad things could happen.
"If we move the ball and win the field position battle, then that will help us out," Alba said.
The Lions know they have to play solid football themselves in order to beat Heritage on the road. Last season, Heritage whipped Trinity 42-10 at Trinity and it will take a good effort from the Lions to return the favor at Heritage today.
First-year Lions head coach Kenny Dallas said he has his players focused on one thing this week: themselves.
"I know everyone considers this a big game because of the rivalry and it's for the region title, but that is not how our coaching staff views it. At Trinity, every Friday we are competing against our greatest opponent, which is ourselves," Dallas said. "I commend coach Alba and his team on a great season up to this point, but our focus this week had nothing to do with Heritage. It was primarily preparation and brotherhood."