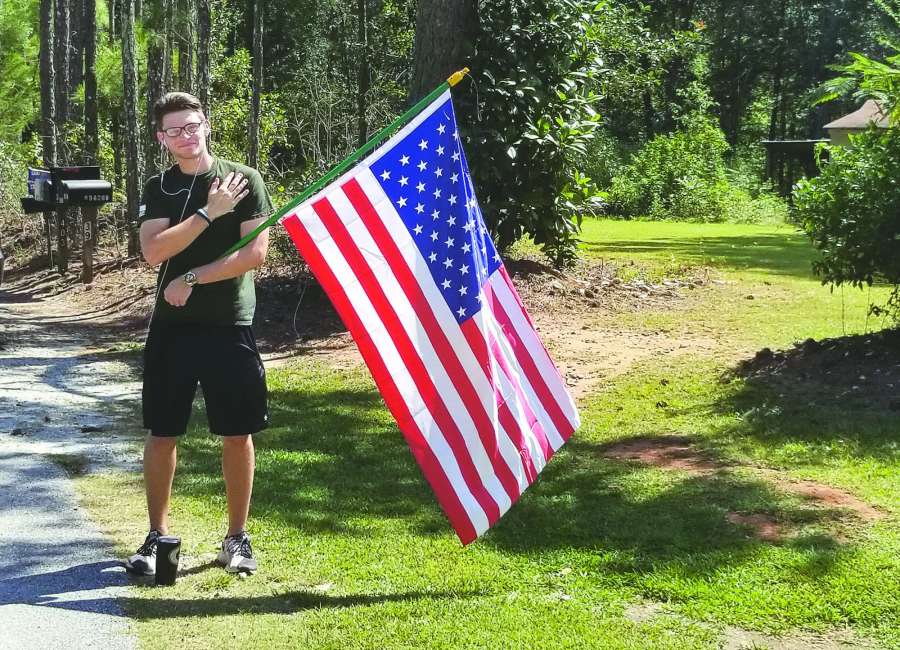 As I was driving home on Sept. 26, this young man caught me by surprise.
I was coming down Hal Jones Road, and he was standing in a driveway holding the flag with his hand across his heart. I drove right past. Then realizing what I had just seen, I quickly turned back around.
I pulled over and ran across the street to ask if I could take his photo. He nodded his head but never once moved. He just stood there honoring this country. I thanked him and got back into my car and shed a tear while I continued my drive home.
As the daughter of a man who served in the military, a niece of a man who served in the U.S. Air Force and the granddaughter of a man who fought in Vietnam, this hits home. I am proud to be part of a country where brave men like this take a stand.
Ashley Perry
Newnan