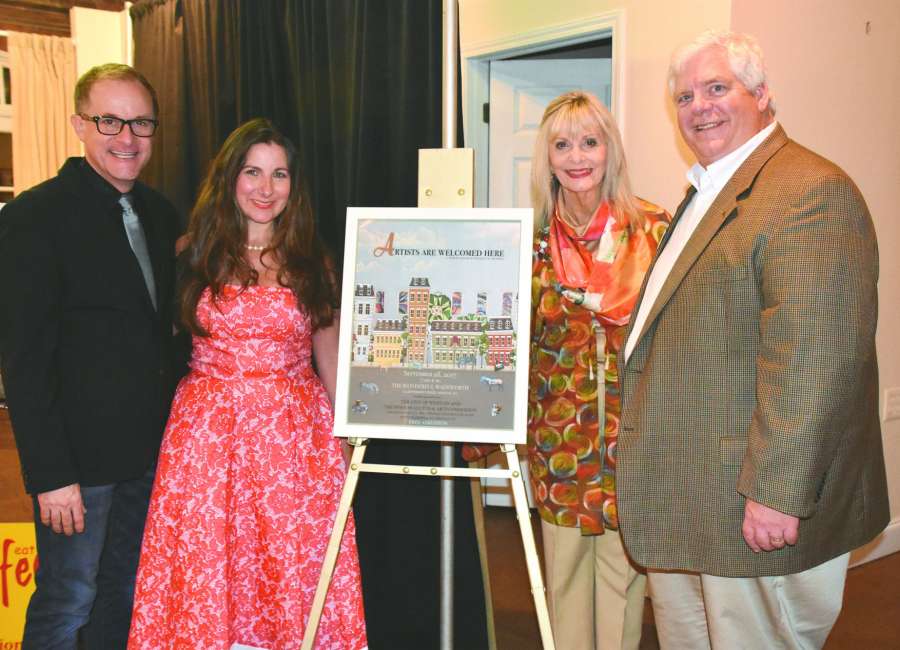 "Artists Are Welcomed Here," the newest film by local filmmakers Jonathan and Maggie Hickman, made its bow at the Charles Wadsworth Auditorium in downtown Newnan on Aug. 28.

The film was crafted around the question: What is the importance of art to a community? The Hickmans spent nine months interviewing artists, including David Boyd Sr., David Boyd Jr., Eric Strother, Deborah McNeil and R.L. Hughey.
Each artist shows off their individual talent and creative process while explaining why more art is needed in the community, stated Jonathan Hickman.
"Art defines us. It tends to be the reason why people come here," he said. "When someone comes to Newnan and they see the wonderful art in the parks it makes them want to stay."
"There's more to art than people realize," Maggie Hickman said. "A lot that goes on behind the scenes."
A reception was held at the Newnan-Coweta Historical Society's Depot in conjunction with the film premiere. Winners of the recent storybook contest were recognized. Janet Burns was tapped for illustrations, and Susan Mayer Davis was the story winner.