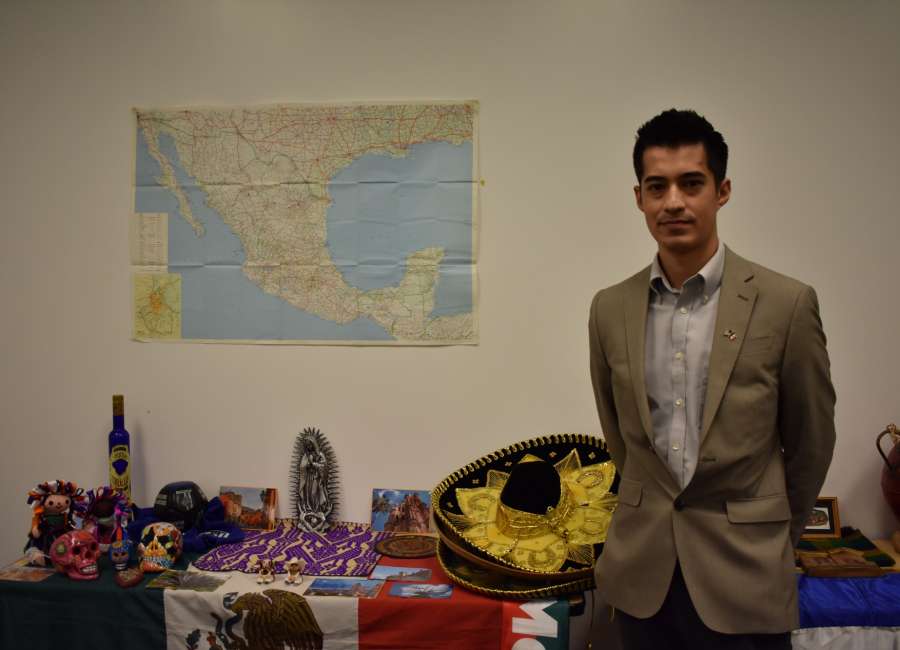 Eduardo Alvarado with the Mexican consulate office visits the Thomas Crossroads Career Center on Tuesday in celebration of Hispanic Heritage Month. 
The Mexican consulate is an official branch of the Mexican government that operates in the United States to assist Mexican citizens navigate the complex American citizenship laws and legal system. 
The career center is located at 3121 Hwy. 34 East in Newnan. Enacted as a 30-day period to celebrate the rich cultures of Americans with ancestors from Mexico, Puerto Rico, Cuba, Spain or the nations of Central or South America, Hispanic Heritage Month is recognized nationally from Sept. 15 - Oct. 15 each year.