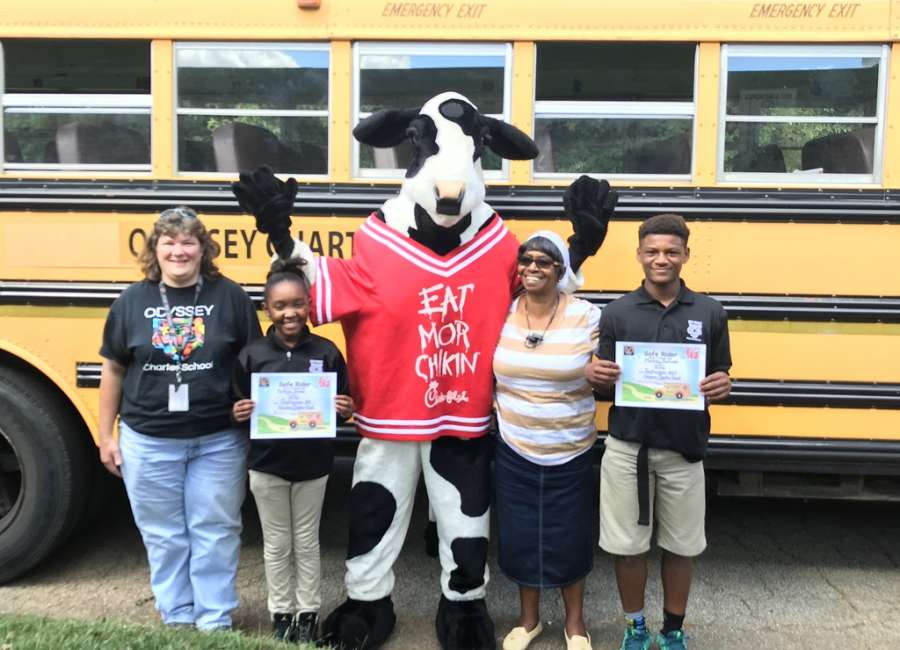 Odyssey Charter School and Coweta Crossroads Chick-fil-A at Thomas Crossroads recently recognized students and drivers for bus safety.
Safe Riders of the Month were seventh-graders Makai Sullivan and Te'Nija Vines, who were nominated by their school bus drivers. To be eligible, students must follow safe rider behavior policies and regulations by being safe, responsible, respectful and peaceful. They must also be considered leaders on the bus and in their classrooms.
Chuhran and Carpenter received Odyssey Charter School T-shirts, certificates, Chick-fil-A cow plushes and a coupon for a free meal at Chick-fil-A at Thomas Crossroads. Odyssey Charter School bus drivers Yvonne Johnson and Jerrie Kee also were honored as Safe Drivers.