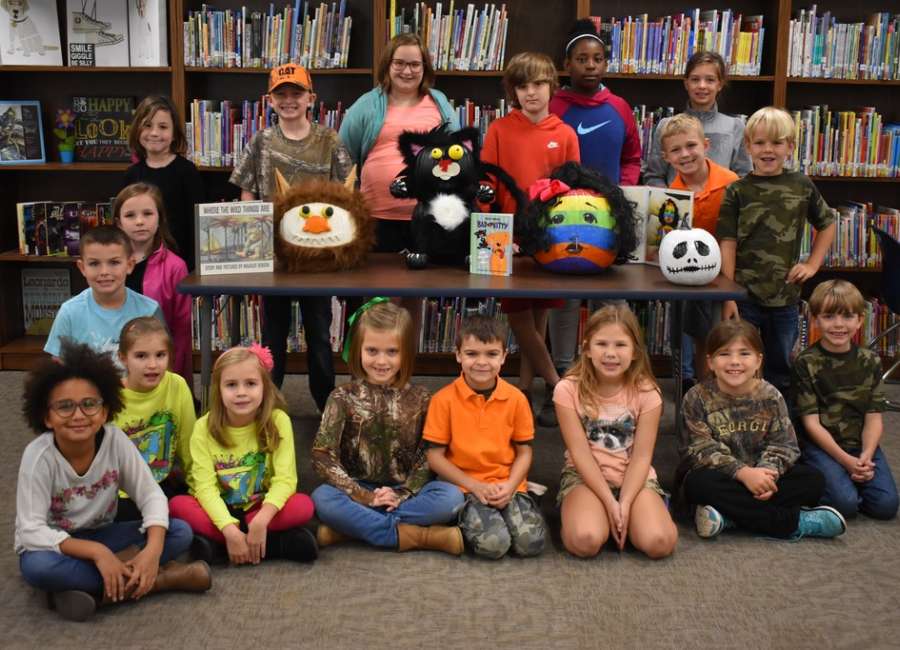 Students at Northside Elementary School put their team-building skills to work just in time for Halloween, transforming pumpkins into their favorite book characters.
On display in the school's media center were dozens of pumpkins depicting iconic children's book characters like Captain Underpants, Fly Guy, Dog Man, Junie B. Jones, Rainbow Fish and Pete the Cat. Gandalf from "The Hobbit" and the Queen of Hearts from "Alice in Wonderland" also made an appearance on the bookshelves.
The submissions represented every class in the school, from pre-K to fifth grade. REACH classes participated as well.
"Each class was challenged with creating a pumpkin from a book character," said Northside's media specialist, Carla Gaddy.
Students were encouraged to "vote with money," dropping money to show their support for their favorites. The pumpkin with the most votes earned the submitting class a cookie cake and ice cream party. Money generated by the voting process will be used in the classroom.
At the end of the week, the pumpkins were auctioned off at Northside's annual Fall Festival, with proceeds going to the school's Parent-Teacher Organization. But not all of the benefits were tangible, according to REACH teacher Beverly Head.
"(The project) brought the students together creatively," said Head, whose students searched for decorating ideas online and then democratically selected their favorites through the classic heads-down, hand-up classroom voting.
Head's students created a pumpkin figure of Jack Skellington, among others, but Gaddy said students tended not just to vote for their entries but for others as well.
"They might vote for their homerooms but they also might bring in money to vote for other pumpkins they liked, too," she said.
Head said the experience was a positive one throughout Northside.
"It brought a fun, competitive spirit to the school," she said.