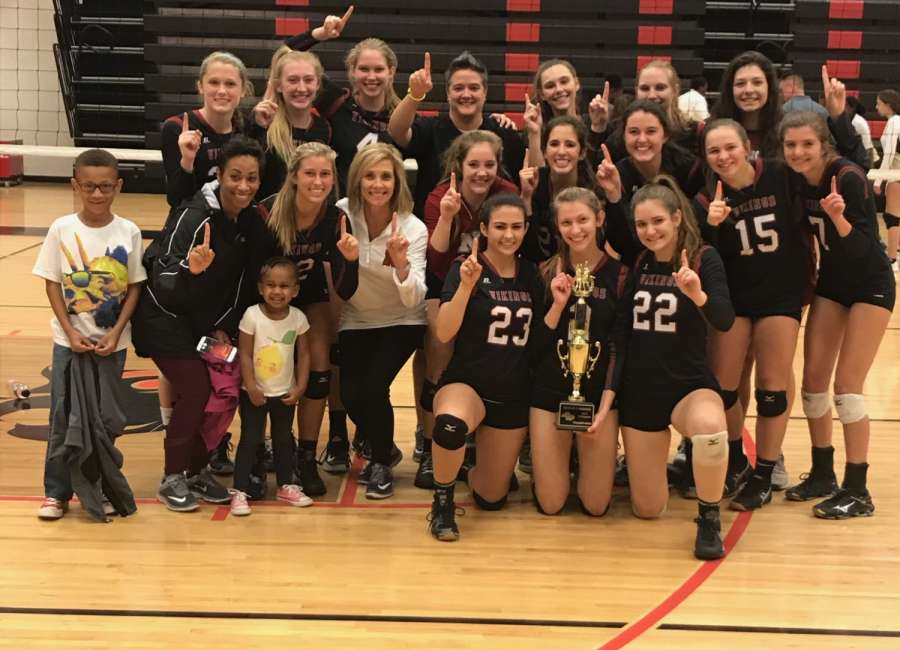 The Northgate volleyball team has turned into a little bit of a dynasty when it comes to winning the region tournament.

Thursday night the Lady Vikings continued the tradition with a 25-12, 25-13 sweep against Douglas County in the Region 5-AAAAAA finals.
It's the third straight time Northgate has captured the region crown. 
The Lady Vikings will now go into the Class AAAAAA tournament as a No. 1 seed.
Northgate beat Douglas County twice in the region tournament, including in its first match of the event.
The Lady Vikings had to beat Alexander in  the semifinals to set up its rematch against Douglas County in the finals.
In the Lady Vikings' match against Alexander, Emily Dozier led the way with 14 serves and eight assists. Ansley Berry had five kills, Megan Czerwinski and Kylie Callocchio had four kills each. 
Berry came back in the championship game with Douglas County and finished with seven kills. Kaela Busby had six kills and five solo blocks.
Full brackets for the state tournament will be released by the Georgia High School Association once all region tournaments are complete.
The first-round matches are scheduled to start on Wednesday.