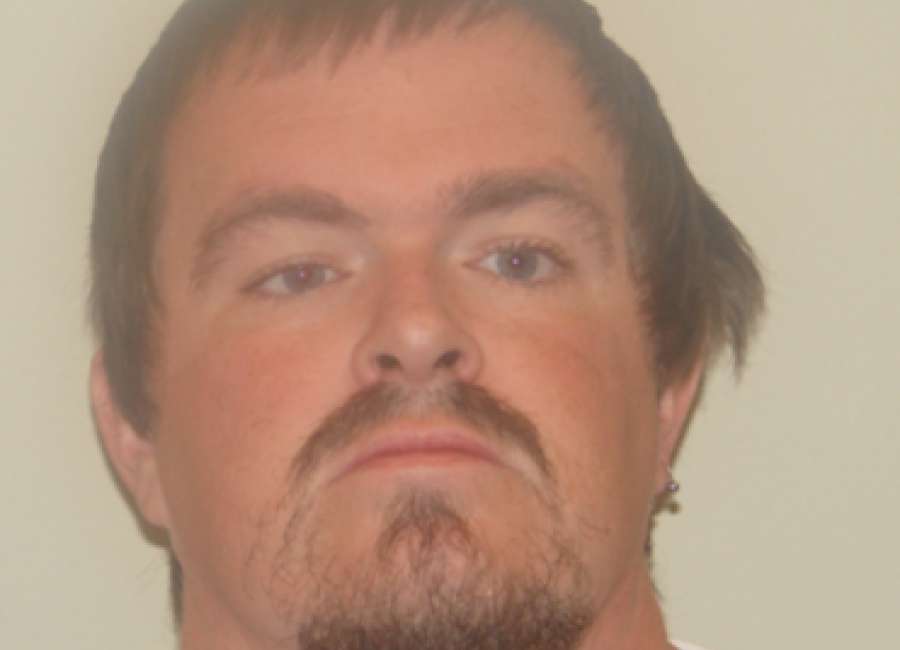 A twice-convicted sex offender from Newnan was one of five arrested in an online sting targeting child predators.
Anthony Wayne "Country" Jordan, 37, was arrested last Saturday on charges of child exploitation as part of "Operation Rattlesnake" – a four-day effort centered in Hall County, Ga.
The operation was a proactive undercover investigation coordinated by the Georgia Internet Crimes Against Children (ICAC) Task Force, the Georgia Bureau of Investigation's Child Exploitation and Computer Crimes Unit (CEACC), the Hall County Sheriff's Office, and the Hall County District Attorney's Office.
The goal of the operation was to arrest persons who communicate with children online and then travel to meet them to have sex, or to purchase sex.
The Coweta County Sheriff's Office was one of several law enforcement agencies that traveled to Gainesville to participate in the sting, and Lt. Jason Fetner interviewed Jordan following his arrest.
"Jordan traveled from Newnan to Hall County for the purpose of meeting and having sex with a 14-year-old girl," Fetner said. "He responded to an ad on Craigslist, arrived in a borrowed car and brought condoms."
This marked Jordan's third arrest on sex-related charges since 2003, when he was found guilty of statutory rape and was sentenced to serve three years in confinement and seven on probation along with registering as a sex offender.
He was paroled in 2005.
Just nine years later, Jordan was found guilty of failure to register as a sex offender and was given a similar sentence – three years to serve in confinement and seven on probation.
He was paroled in September 2015 from Jackson State Prison, but returned after violating his probation in November 2016.
In May of 2017, Jordan was paroled from Jackson State Prison.
Following his arrest on Saturday, he currently is being held in Hall County without bond.
Over the course of the multi-day operation, investigators had almost 300 exchanges with subjects on various social media or internet platforms.
The recent operation marked Fetner's sixth time participating in online stings conducted by ICAC.
"It's obviously fascinating that we would randomly encounter someone from Newnan," Fetner said. "He should have just gotten a ride with me up there and saved some money on gas."
Fetner said Jordan was not targeted, but stated his arrest benefitted the community exponentially.
"Our mission for operations like these are to locate offenders who are looking to harm kids," Fetner said. "But not only was he an existing sex offender, but one from our community as well."
More than 60 of those were exchanges in which the subject initiated contact with someone they believed to be a minor and directed the conversation towards sex.
In some of those cases, the subject introduced obscene or lude content, often exposing the minor to pornography or requesting the child take nude or pornographic images for them.
More than 170 exchanges involved websites used for dating, socializing, or even websites used for classified advertisements.  
Although some websites promote themselves as being for "adults-only" it is not uncommon for law enforcement to work cases in which children access these sites, establish profiles claiming to be older, and then find themselves vulnerable to victimization, harassment, blackmail, or assault.
More than a dozen subjects were identified as communicating simultaneously with multiple investigators posing as minors.
Such activity confirms what investigators uncover conducting these types of investigations: that many predators specifically seek out minors on such websites to groom them as potential victims for sexual contact.
Online child predators visit chat rooms and websites on the internet, find children, begin conversations with them, introduce sexual content and arrange a meeting with the children for the purpose of having sex.  
The children these predators target are both boys and girls.  Since 2014, the Georgia ICAC Task Force has arrested over 100 people in similar operations.  
The following were arrested and charged in Hall County as part of "Operation Rattlesnake":
1. Melo Hairapetian, W/M, Morris, Ill., 28 years of age, construction worker
2. Baribefe Monkpe, B/M, Lawrenceville, Ga., 23 years of age, employment unknown
3. Anthony Jordan, W/M, Newnan, Ga., 37 years of age, unemployed
4. Drake Cook, W/M, Athens, Ga., 23 years of age, retail store employee
5. James Herndon, W/M, Flowery Branch, Ga., 58 years of age, pharmacist
Hall County Sheriff Gerald Couch stated the operation is a prime example of interagency planning and cooperation.
" I am proud that we were able to host the task force at our facility to carry it out," Couch said. "Moreover, I hope that these arrests send a loud and clear message: the exploitation of children will not be tolerated in Hall County. We look forward to working with the ICAC task force whenever needed to stop these predators. Hall County is a great community and we will work relentlessly to ensure that it remains a safe place for our children."
GBI Special Agent in Charge and Commander of the ICAC Task Force Debbie Garner remarked the Hall County Sheriff's Office is one of their most active member agencies.  
"We appreciate their daily efforts to combat child exploitation," Garner said.  "This type of cooperation and collaboration is invaluable in the effort to keep our children safe from predators who seek to harm them.  This successful operation was a partnership between all the agencies involved. We will continue to aggressively work together to protect our children."