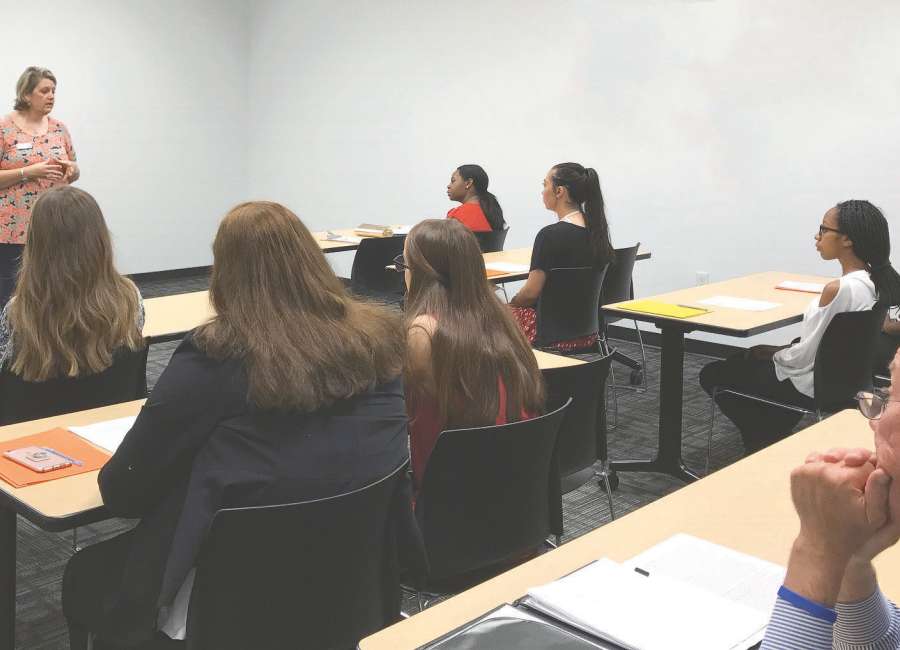 Students in Newnan High School's Jobs for Georgia Graduates and Ambassadors programs recently participated in a Summer Success Toolkit and Job Fair at the Thomas Crossroads Goodwill Career Center.

Students had the opportunity to access information that would be beneficial in a Job Fair as well as setting up personal finances with a budget. Goodwill Career Center Manager Carole Ann Fields, Senior Financial Coordinator Devin Barfield and Business Community Liaison Larry Tucker led workshops specifically designed for the students.
Students were able to put into practice what they learned immediately after the workshop in talking with local employers regarding employment opportunities at the Goodwill Career Center.
Jobs for Georgia Graduates is a school-to-work transition program designed to provide high school students with pre-employment training, work skills, motivational activities, and job development. JGG provides follow-up services to increase the graduation rate and encourage a successful transition from school to work. JGG is also a partnership of local schools, businesses, communities, and the Georgia Department of Labor.
The Newnan High School Student Ambassador Program is a school and community outreach/civic organization which gives students the opportunity to positively promote Newnan High School while developing leadership skills through interacting with new students and families, school staff and faculty, and the local community.