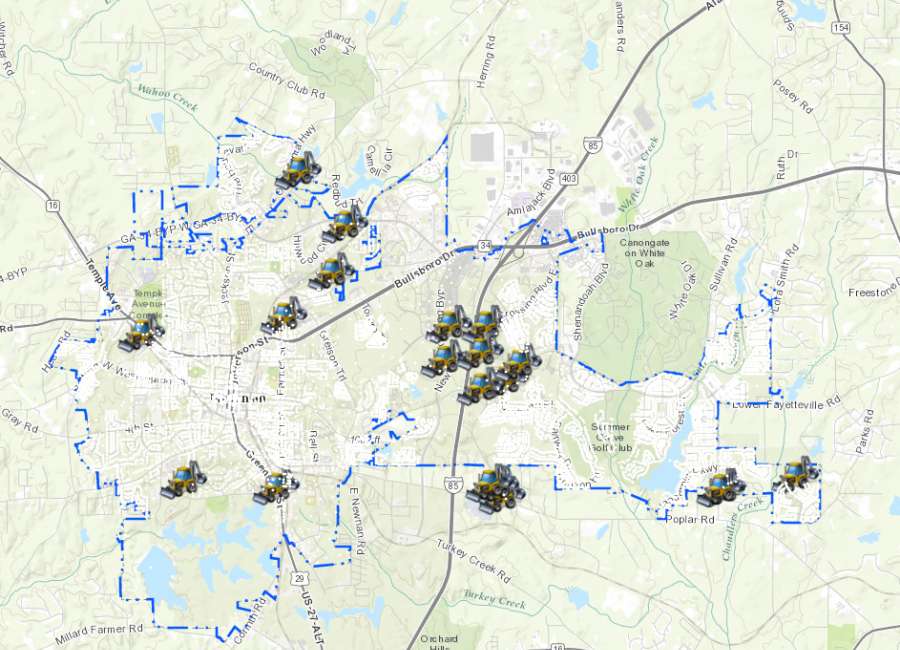 The city of Newnan recently introduced a new interactive web-based map featuring current development projects within the city limits.  
The map is designed to provide the public with information about new construction and submitted plans.
The Current Development Projects map includes resources that help identify the larger development activities occurring or that are being reviewed in the city.
Users will be able to search for development projects by address or by clicking on the symbols on the map.
The Current Development Projects map can found on the city's homepage under the Newsroom banner.
"As an employee of the city, I see the need for the public to be able to know what is going on," said Randy Hill, geographic information systems analyst.
"Maps can provide a vital piece of information and communicate spatial information effectively. I am pleased to be able to provide the public with maps that are reliable, easy to read, and easy to understand.
"They say a picture is worth a thousand words; a map is worth a million."
Citizens can request maps or receive further information by contacting Hill at (678) 673-5503 (ext. 227) or at: rwhill@cityofnewnan.org