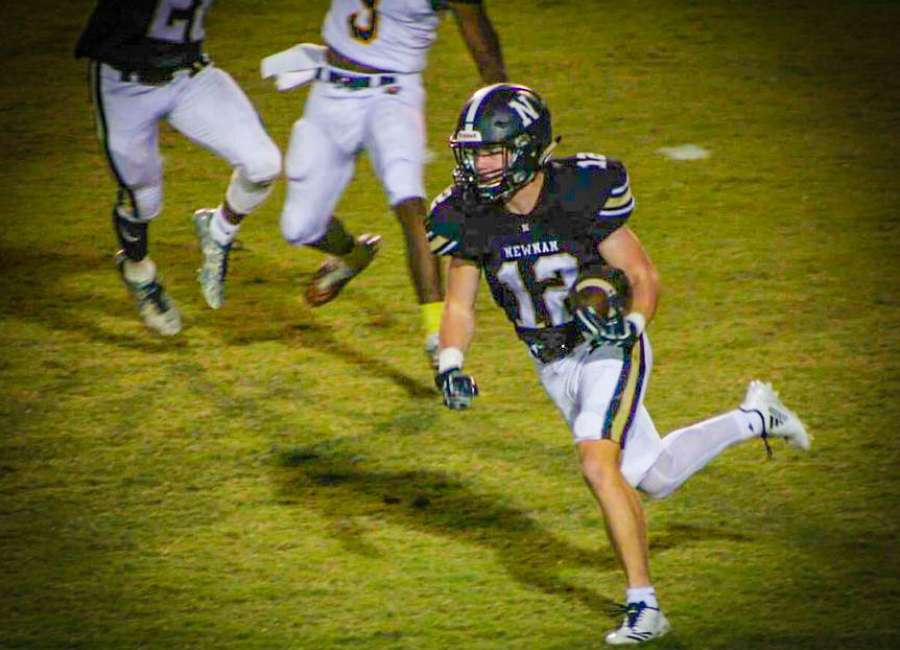 The Newnan Cougars gave first-year head coach Chip Walker the type of effort he has been waiting on all season, as his team turned in big plays by the offense, defense and special teams and it translated into a 45-20 victory over Wheeler in the Region 2-AAAAAAA opener Friday night at Drake Stadium.
For more images from this game, click here for our online photo gallery
Newnan took control of the game with scores on its first three possessions and led 17-0.
The Cougars' defense helped set up Newnan's first score of the night after it forced a fumble on Wheeler's opening drive.
It took just two plays for the Cougars to light up the scoreboard when quarterback Bryant Walker connected with Woody Waters on a 60-yard touchdown pass.
Wheeler punted the ball back to Newnan after getting stopped on its next series, and it took Newnan just four plays to find the end zone. This time Waters hauled in a 19-yard touchdown pass from Bryant.
Kellen Lynch split the uprights on a 41-yard field goal to give Newnan a 17-0 lead.
Wheeler added a touchdown right before the end of the first half and went up 17-7.
However, the Cougars seized the momentum back on the first play of the third quarter when Mautavier Parks broke off a 70-yard touchdown run to increase the lead to 24-7.
After Wheeler put together a scoring drive to trim the lead to 24-14, the Cougars took some help from the defense when Brandon Moore picked up a fumble and ran it back for a touchdown and a 31-14 lead.
Parks added a score on a 16-yard run, and Bridges returned another fumble for a touchdown to close out the scoring.
With the win, Newnan improved to 2-4 overall and 1-0 in Region 2-AAAAAAA action.
The Cougars will travel to Campbell next week. Campbell comes into the contest with a 2-4 overall record.
The Spartans are on a three-game losing streak after dropping their home opener to Pebblebrook Friday night.