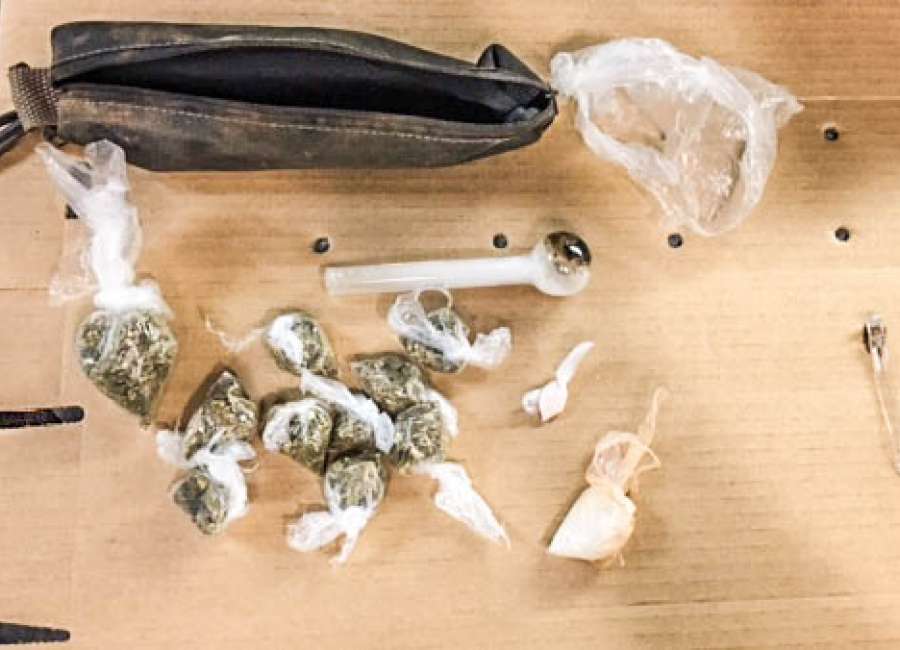 Authorities seized several bags of methamphetamine and marijuana after a traffic stop turned into a brief high-speed pursuit.

On Tuesday afternoon, investigators received information on two individuals heading to Eastgate Apartments to pick up a package of methamphetamine, according to Sgt. Edwin Rivera with the Coweta County Sheriff's Office.
The driver of the car, identified as Jimmy Lee Parks, was known to have two outstanding warrants for violation of parole, along with driving on a suspended license, Rivera said.
Deputy Adam Montgomery spotted the car being driven by Parks on Poplar Road and attempted to pull the car over near Newnan Crossing Bypass. Parks allegedly sped away down the bypass and turned right on Lower Fayetteville Road.
When the car approached the intersection of Newnan Crossing Boulevard, Parks turned into the opposite lane of travel and began driving north into oncoming traffic, Rivera said.
At that time, officers performed a PIT maneuver, said Major Mark Fenninger.
Deputy Trent Hastings managed to disable the vehicle, which was sent into a construction zone across the street.
Parks excited the vehicle and ran across the construction site, Fenninger said. At the same time, several of the construction workers took off running, as well. "They didn't know why we were chasing them," he said.
Some of them were working on a large culvert in which Parks tried to hide.
"As soon as he ran into the pipe, he was captured," Fenninger said.  
Authorities recovered a black bag left on the scene that contained several bags of marijuana packaged for resale, less than an ounce of methamphetamine, and a bag of orange powder that is currently being tested to be identified, according to Rivera.
Parks' passenger, Traci South, was taken into custody without incident and charged with hindering the apprehension of a criminal.
Parks was charged with possession of marijuana with intent to distribute, possession of methamphetamine, fleeing and attempting to elude police and two outstanding warrants for violation of parole.