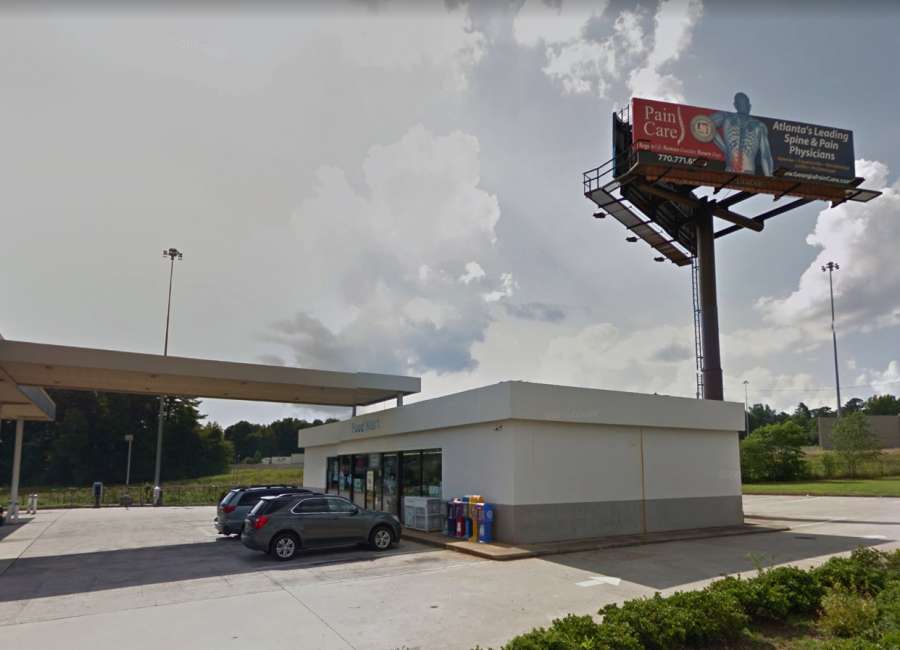 A man working on a billboard fell to his death Friday afternoon, according to Newnan police.
Authorities identified the victim as Rocky Haygood, 52, of Adairsville.
The fall happened around 11:30 a.m. in the parking lot of the Chevron on 20 Hampton Way near the entrance ramp of I-85 northbound.
Haygood and another man were attempting to swap the existing lights from traditional to LED, according to Deputy Chief Mark Cooper with the Newnan Police Department.
At the time of the accident, police believe Haygood was attempting to reach for a set of wires while his harness was unhooked when he lost his balance and fell 50 feet to the ground.
"It's a tragic accident," Cooper said.
Fire and EMS services responded to the scene and attempted to perform lifesaving maneuvers, but were unsuccessful.
Cooper said a coworker was on the ground at the time and watched the accident.
He allegedly told police that he believed Haygood's safety harness was intact, but stated it was normal to unbuckle from time to time.
Police later turned the investigation over to OSHA.