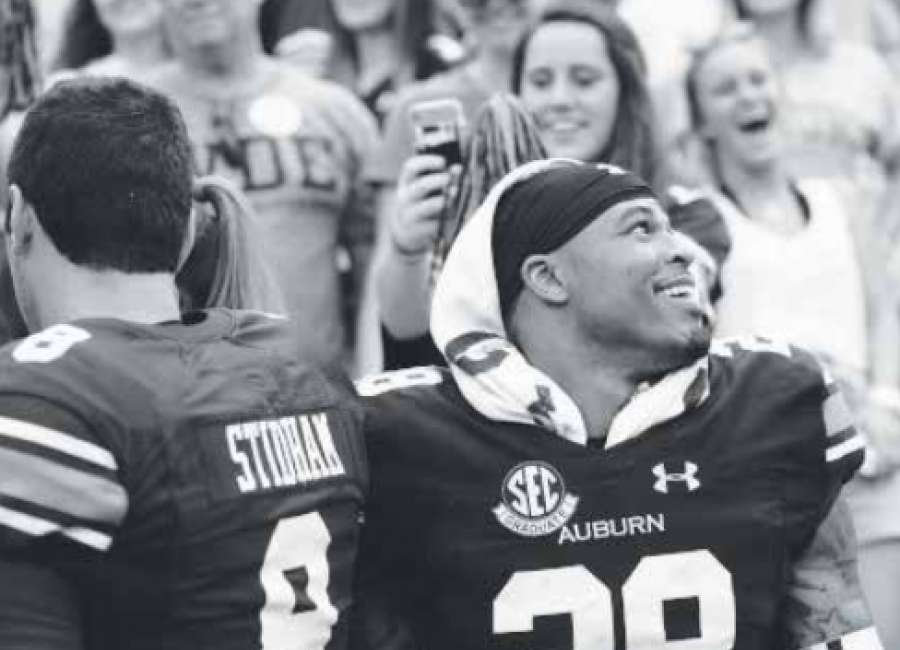 Here's a look at how football players from Coweta County did last weekend:
QB Chancellor Johnson, Newnan High, Albany State—The Newnan High School graduate was 10 of 17 for 128 yards and a touchdown, and he also rushed for 26 yards and a touchdown as Albany State rolled to a 30-10 victory over visiting Lincoln University. Johnson has passed for 805 yards and eight touchdowns to help the Rams jump out to a 4-2 record. Albany State hosts Morehouse Saturday at 2 p.m. for homecoming.
DB Tray Matthews, Newnan High, Auburn—The Tigers' senior had five tackles in the Tigers' 44-23 victory over SEC opponent Ole Miss. Matthews has 24 tackles for the Tigers through six games and an interception. Auburn is 5-1 overall and 3-0 in the SEC. They play at LSU Saturday at 3:30. The game will be broadcast nationally on CBS.
LB James Skalski, Northgate High, Clemson—The Clemson sophomore had one solo tackle Saturday in the Tigers' ACC victory over Wake Forest. Skalski has nine tackles so far this season for the defending national champions, who are 6-0 overall and 4-0 in the ACC. Clemson plays a rare Friday night game at Syracuse starting at 7 p.m. The game will be broadcast on ESPN.
DL Tonarius Portress, Newnan High School, Kennesaw State—The Owls' senior had one solo tackle for a 4-yard loss in his team's 48-3 victory over Texas Southern. Portress has played in three games for the Owls and has tackles. Kennesaw State has won four games in a row and goes into their Big South Conference opener against Liberty on the road with a 4-1 record. Kickoff is at 6 p.m.
RB Alex Lakes, Northgate High School, Mercer—The Bears' senior had one of his best games of the season as Mercer knocked off The Citadel 24-14 in a Southern Conference game. Lakes has rushed for 219 yards and two touchdowns in six games for the Bears. Mercer is 3-3 overall and 2-2 in conference play. Mercer plays at home Saturday in a conference game with Chattanooga.
DB J.K. Britt, Newnan High, North Carolina—Despite his team losing 33-10 to Notre Dame, Britt had one of his best games of the season, finishing the contest with the Fighting Irish with three solo tackles. Britt and his Tar Heel teammates dropped to 1-5 overall with the loss. They are at home this week against Virginia in an ACC contest.
DB Brandon Facyson, Northgate, Virginia Tech—The Hokies' senior had one solo tackle in his team's victory 23-10 ACC victory against Boston College. The win improved Virginia Tech's overall record to 5-1 overall and 1-1 in the ACC. Virginia Tech is off this week, but resumes its season on Oct. 21 at home against North Carolina in an ACC battle. It will be Virginia Tech's homecoming.