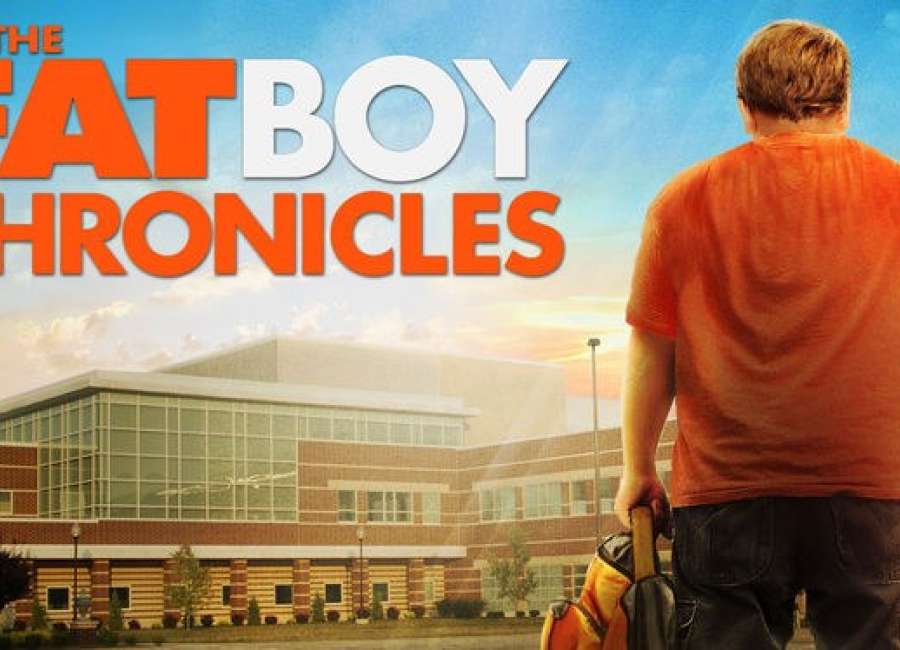 With screenings all over the U.S. and a four-year run on Netflix, "The Fat Boy Chronicles" has been viewed by an estimated six to eight million people worldwide, but the anti-bullying film will make a debut of sorts in Newnan on Wednesday.
It's never been shown locally, though it was filmed here. Locals will recognize many of the locations – and possibly faces of residents who appear as extras – throughout the movie. 
Georgian Jason Winn directed the movie, and Jackson Giles and Jonathan Hickman, both of Newnan, helped produce.
Family Patterns Matter, in partnership with the Coweta County School System, is sponsoring the event. And when the Nixon Centre doors open at 5:30 Wednesday evening, writer Michael Buchanan will be there to see that his anti-bullying message continues to be heard.
"The issue of bullying and bystanders not being part of the solution still exists," Buchanan said. "It is still a problem. This event is to raise awareness about that fact."
Buchanan's 2010 book was inspired by Doug Hennig's story:
Written in diary format, it tells of Jimmy, an overweight, bullied teenager and his struggles to lose weight and gain back his self-esteem. Buchanan co-wrote the movie screenplay with Diane Lang, and in the years since its 2012 release, it has been used in countless anti-bullying campaigns and as part of school curricula.
"We're showing the film to get parents, kids, teachers and administrators to realize that even though this problem is not in the forefront like it was for awhile, kids are still struggling," Buchanan said.
Buchanan, who taught school for more than 30 years, said it's important to get Jimmy's story into the hands of the people who have the most power to stop the bullying epidemic: Kids themselves.
"Being kind doesn't take a lot of energy and yet it can make an immense difference," Buchanan said. "We need to get other kids in school to take ownership of what's going on too often. It's the kids who can make the most difference. The atmosphere of a school is as much driven by student leaders as by the adults."
He said studies have shown empathy has decreased in society at large, and a good indicator that the decrease has not skipped younger generations is the plethora of online videos of fights and bullying incidents with no intervention from those filming.
"The Internet creates this pack mentality," Buchanan said. "But bullying is a learned behavior. Kids aren't born bullies, any more than they're born wishing they could eat so much they become overweight. Kids learn by watching us and whatever issue we have with the kids, chances are the adults have the same issue."
No one chooses to be bullied, and not everyone knows how to ask for help.
"A kid who is the victim tends to feel very alone, and it's not up to him to raise his hand and say, 'Please, come help me,'" Buchanan said. "It's up to the rest of us to recognize it. If you're overweight, gay, the 'wrong' skin color… you're probably going to be a victim. It's up to us to see that and do something about it."
An advocate of peer mentoring programs, Buchanan said bullying behavior can be unlearned.
"Empathy also is a learned behavior, and can be fostered," he said. "Unless somebody is a psychopath, empathy can be brought out in them."
Connecting to a character like Jimmy is particularly effective, according to Buchanan.
"You can't overestimate the impact of film and literature on student behavior," he said. "Educators don't take that into account often enough. Connecting with a character can bring out the empathy in a student. You see the world through the character's eyes, and that's how you develop empathy. You don't have to beat them over the head with it – they get it."
Buchanan will be available after the Wednesday screening for a Q & A session. The event is free and open to the public.