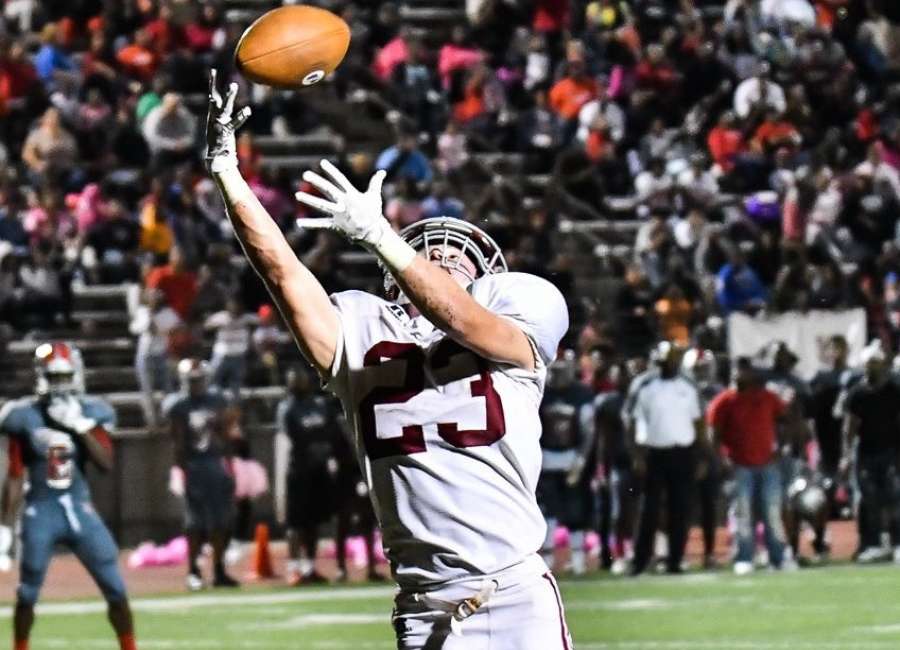 A year ago, Northgate's Tanner Hughes wasn't even a member of the Vikings varsity football team.

Now he's a Friday night hero after hauling in the game-winning touchdown from senior quarterback Kyle McLaren with 20 seconds to go to give the Vikings a 27-26 victory Region 5-AAAAAA victory on the road at New Manchester.
With the victory, Northgate improved its record to 4-3 and 3-2.
The Vikings go into their week off having won three of their last four games.
Friday night's contest at New Manchester was a shootout with New Manchester taking a 7-0 lead. The Vikings tied the game at 7-all before New Manchester regained the lead at 14-7.
Northgate then put together one of its longest drives of the night, capped by a touchdown to tie the game.
New Manchester then took a 20-14 lead but missed the extra point which turned out to play a big role in the outcome of the game.
After a Northgate touchdown, the Vikings took their first lead of the game at 21-20.
New Manchester led for the last time at 26-21 before the Vikings put together its game-winning drive.
Northgate closes out the season with Tri-Cities on the road Oct. 20,  and two home games with Hughes on Oct. 27 and Mays on Nov. 3.
Trinity wins big: Friday night's GISA Region 1-AAA contest between Trinity and Holy Spirit was over before fans could get comfortably settled in their seats.
The Lions led 70-0 at the half en route to a 77-8 victory and their sixth win in a row.
Trinity has outscored its last six opponents 348-20 to move to 6-2 overall and 2-0 in region play.
The Lions scored early and often and led 70-0 at the half.
Kyle Reisselmann got the scoring started for Lions with a 42-yard touchdown and Trinity never looked back.
Caleb Dallas, David McMurrain, Nate Randolph, Justin Byrd, Caleb Rainey, Danny Baird, Jacob Blair and Cody Price, Shep Hancock all got into the scoring action for the Lions.
Zach Seymour also threw a couple of TD passes for Trinity.
The Lions close out the season with road games against Dominion Christian and rival Heritage.