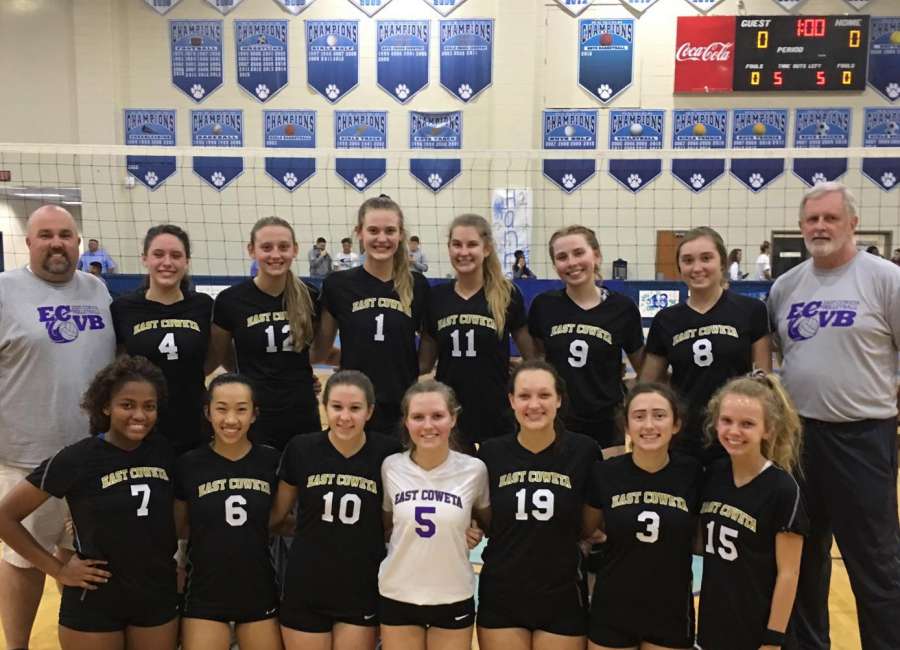 It took about five hours to get to their destination, but once the East Coweta volleyball team stepped off their chartered bus in Kingsland Tuesday afternoon, they were ready for their second-round Class AAAAAAA matchup with Camden County.
The Lady Indians led from start to finish and swept all three sets, 25-22, 25-20, 25-19 to advance to the Elite Eight.
They will join rival Newnan, who will also represent Region 2-AAAAAAA at the Elite Eight on Saturday after their sweep against Kennesaw Mountain.
East Coweta went into the Class AAAAAAA state tournament as the No. 2 seed after losing to Newnan in the finals of the region tournament last week.
The Lady Indians opened state tournament action last week with a 3-0 sweep over Lassiter.
Once the Elite Eight field is set, the GHSA will reseed teams and East Coweta will learn who its next opponent will be.
The Elite Eight games will be played on Saturday afternoon at the home of the higher seed.