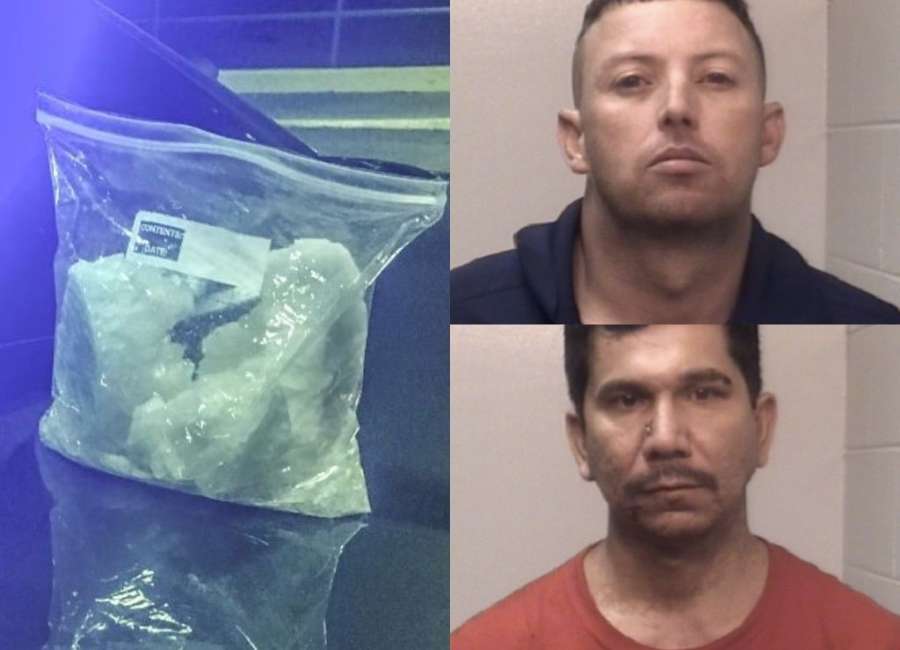 Two Florida men remain in jail after a kilo of methamphetamine was seized after a routine traffic stop.
On Monday evening, officers with the Grantville Police Department pulled over a minivan on Interstate 85 South near mile marker 35 after the vehicle was seen driving erratically, according to Chief Steve Whitlock with the Grantville Police Department.
After pulling the vehicle over, officers made contact with the driver, identified as Robert Lee Claudio Jr., and the passenger, Arnulfo Torres Virrueta. 
Whitlock said the two men appeared very nervous, but gave consent for police to search the vehicle.
Inside the minivan, officers found a kilo of suspected methamphetamine. While officers attempted to detain the two men, Virrueta allegedly ran from police and was captured a few hundred yards away from the vehicle, Whitlock said.
Claudio, 34, of De Funiak Springs, Fla., was charged with methamphetamine trafficking, failure to maintain lane, and following too closely. He's being held on a $16,700 bond.
Virrueta, 39, of Freeport, Fla., was charged with methamphetamine trafficking and obstruction of officers. His bond is set at $17,800, but he is being held for U.S. Immigration and Customs Enforcement, according to authorities at the Coweta County Jail.