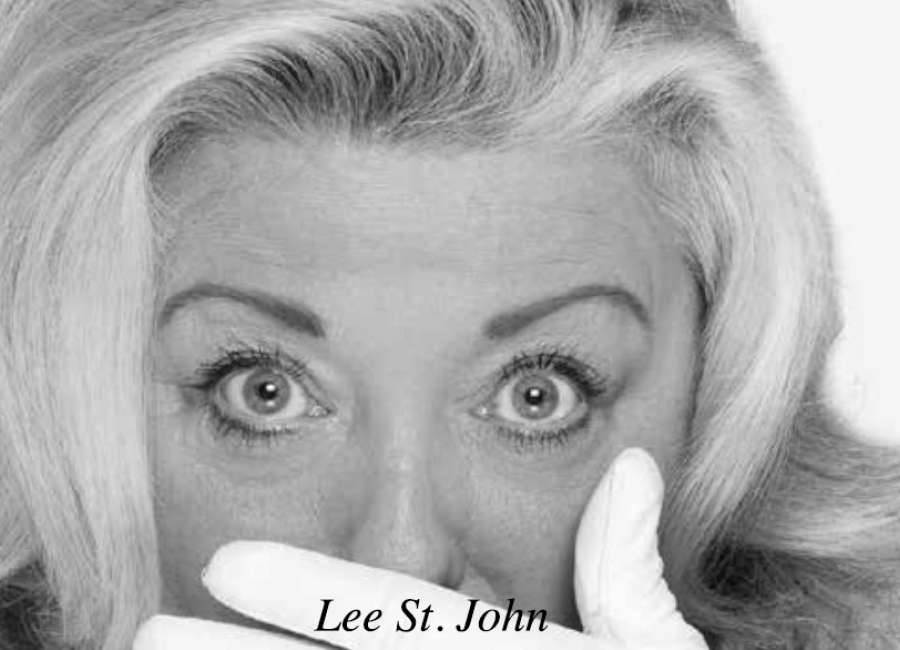 I was pleased to read about the recent Power of the Purse luncheon.
Raising money for the Coweta Community Foundation's Women's and Children's Fund is awesome. Congratulations to Ginger Jackson Queener, foundation chairwoman and her committee.
I was once a purse girl and I've had my share of fashionable ones. But today? Nah…
In the 1960s, I had to have everything John Romain.  His fashion was all the rage. In the fall/winter I carried a leather-handled and wool tweed mid-sized handbag with brass and metal studs and three interior compartments.  In the summer I carried his Wicker Creel Purse.  It really looked like a bait basket. Today several of these vintage handbags are offered on Ebay and the description reads,  "…and very clean on the inside!!!!"  Four – count 'em – FOUR – exclamation points.
Then in the 1970s, it was everything Pappagallo. The Bermuda Bag was a hit because it was button covered with interchangeable covers. The handles were tortoise shell and covers ranged in design from Scottish tartan for fall/winter change-out, frogs on lily pads for spring, watermelon pink with Kelly green piping (or vice versa), or Madras plaid for summer.  I shopped at the Pappagallo store on Peachtree Road habitually!  Now with these used purses selling on various sites, the copy always mentions, "Clean inside."
By the 1980s I was earthy and carried a Kilim designed pocketbook. It was a beautiful and unique bag made by the Iranian carpet company – Matt Camron. It had a drawstring and was fully lined.  Ebay's ad repeats – "clean."
When the 1990s came along I was back in traditional mode again and was proud of my COACH purse.  NO KNOCK-OFF! I had a friend who was the rep for the company. Etsy has one just like mine and describes it this way: "Vintage Coach Willis Bag, British Tan Leather, Satchel Purse, Briefcase Style, Top Handle, Long Adjustable Strap, 1990s. Clean inside."
The 2000s came along and, by this time, I was considering WHY I wasn't much in a pocketbook mood any longer and bought a Vera Bradley knock-off. It served its purpose, but I was looking to break up this relationship.
By 2010s, I was using the Wonder Bra Purse. My car and I drive to my location, I step out, step back in, and eventually drive home.  My car has a visor mirror, a closed compartment behind the gear shift to keep things in like my makeup, a brush and my rollers if I take them out of my hair at the last minute, a little square compartment for change that I use for lipstick, and with TWO cup holders. One holds coupons, nail file, quarters, and even a Splenda packet for any non-sweetened drink I might purchase when I drive-thru. Tissues go in glove compartment. I mean, who needs a purse?
Oh – the best part…I keep my identification/charge cards (I only charge) in a money clip nestled in my bra. Car keys?  Same place/other side.  Phone? I carry. I don't want a purse for these reasons:
The bottom ALWAYS is a dirty mess whether it's my purse or someone else's - eww!  Partially wrapped gum, pennies, grit, wadded coupons, a French fry or two and such can be found, and it gives me the creeps just thinking about it.
I learned having a purse when shopping is inconvenient.  What do you do with it while rummaging through clothes on a rack or display table?  On your arm with a strap, it's in your way and you have to sling it away from you a million times. If you leave it in your buggy, it might be stolen should you become distracted or walk away for just a moment.
I'm telling you, the Wonder Bra Purse IS a WONDER.  Just don't be on the receiving end watching me whip out my bank card for you to hold to charge my purchases.  Let me do that.
Lee St. John, a retired Coweta County high school English teacher, is the author of five humorous books and two audio books.