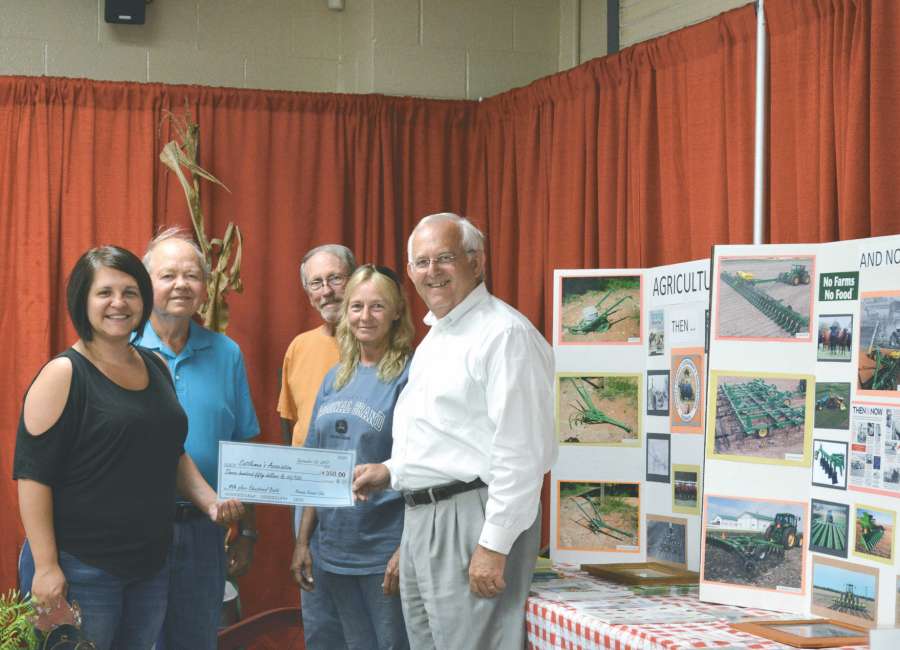 One of the lesser-known aspects of the "blue ribbon fair" at the Coweta County Fair is the educational booth competition. These booths, put together by individual organizations, are displayed in the exhibit hall and agricultural building.
The "blue ribbon fair," as Kiwanis Club Fair Chairman Gary Welden puts it, also includes arts and crafts exhibits, cakes and pies, preserved foods, and horticultural and agricultural exhibits. Ribbons are awarded in dozens of categories, and division winners receive rosettes and cash prizes. There are also the 4-H and community animal exhibits and shows.
Putting together an impressive educational booth can pay off – with a significant amount of money. Top prize is $750, which went to the Quilts of Valor booth.
Other winners this year were Girl Scout Troop 711, in second place with a $600 prize, Newnan JROTC in third with a $500 prize, the Coweta Cattlemen's Association in fourth with a $350 prize, and the Coweta County 4-H Veterinary Students Science Organization (VSSO) in fifth with $250.
"We appreciate it so much," said Kathy Wilson of Quilts of Valor. The prize money will fund approximately six of the organization's quilts, which are donated to local veterans.
The fair competition is the major fundraiser each year for the VSSO, said Toni Hillebrand. Last year, the club used the winnings to purchase a microscope. This year, half of the prize money will go to disaster relief.