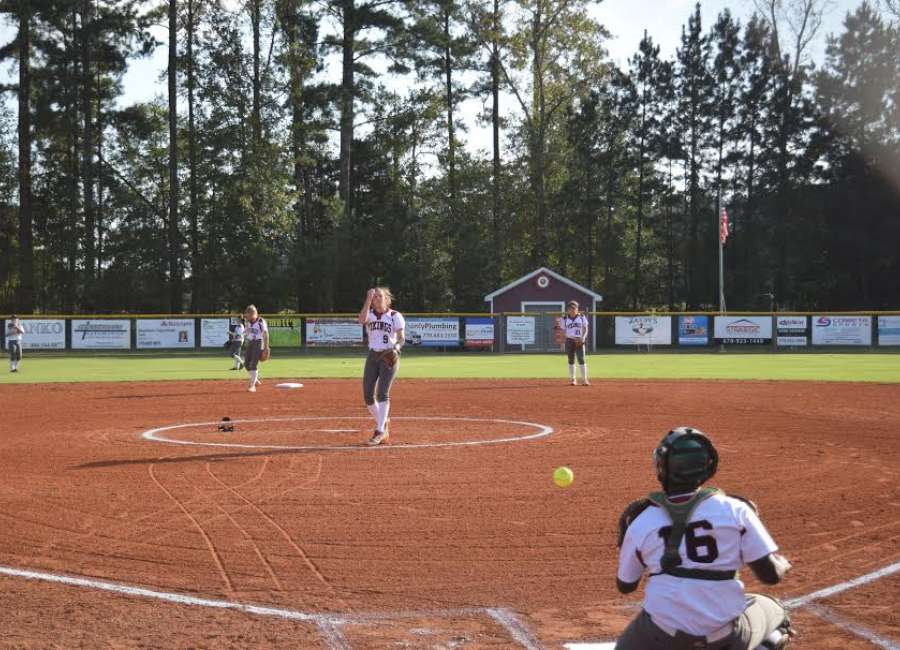 The Northgate softball team couldn't get its offense on track Friday night in the first round of the Class AAAAAA softball tournament, and it proved costly, as Harrison made the trek from Marietta and swept the Lady Vikings 10-0 and 6-0.

The first game was called by the 10-run mercy rule in the fifth.
With the losses, Northgate ends its season with an 18-13 record.
The Lady Vikings entered the Class AAAAAA as the No. 2 seed after finishing second at their region tournament.
Northgate managed just eight hits in the doubleheader, including four in each game.
The Lady Hoyas took control of the first game with a nine-run explosion in the top of the second inning, and that was too much for the Lady Vikings to overcome.
Harrison added its final run of the game in the third inning.
Charla Echols had a single and a double and Liz Sebastian two doubles but that was the only offense the Lady Vikings were able to generate.
Six different players had at at least one hit for the Lady Hoyas.
Harrison benefitted from the top of their order with Emma Walker and Jaiden Fields each finishing with two hits out of the first and second spots in the Harrison order.
Grier Bruce also had two hits and three RBIs for Harrison.
Alissa Bollinger pitched three innings for Northgate and struck out one batter. Madison Lumpp pitched two innings for the Lady Vikings.
Abby Gravalin pitched all five innings for the Lady Hoyas and struck out six.
In the second game, Harrison scored one run in the first and one run in the second, putting the contest out of reach with three runs in the fifth and one in the sixth.
Northgate had its chances early, loading the bases in the first but failing to produce a run.
The Lady Vikings also put two runners on base in the third and a runner in scoring position in the fourth.
Northgate watched its scoring chances evaporate in the fifth when two more runners were left on base.
Ashley Kent, Echols, Natalie Heath and Alexis Brandon reached on base hits for the Lady Vikings.
Walker had four hits and three RBIs for the Lady Hoyas in the nightcap.
In the second game, Alexis Brandon led the Northgate offense with a double. Bolinger pitched the second game for the Lady Vikings and struck out one.