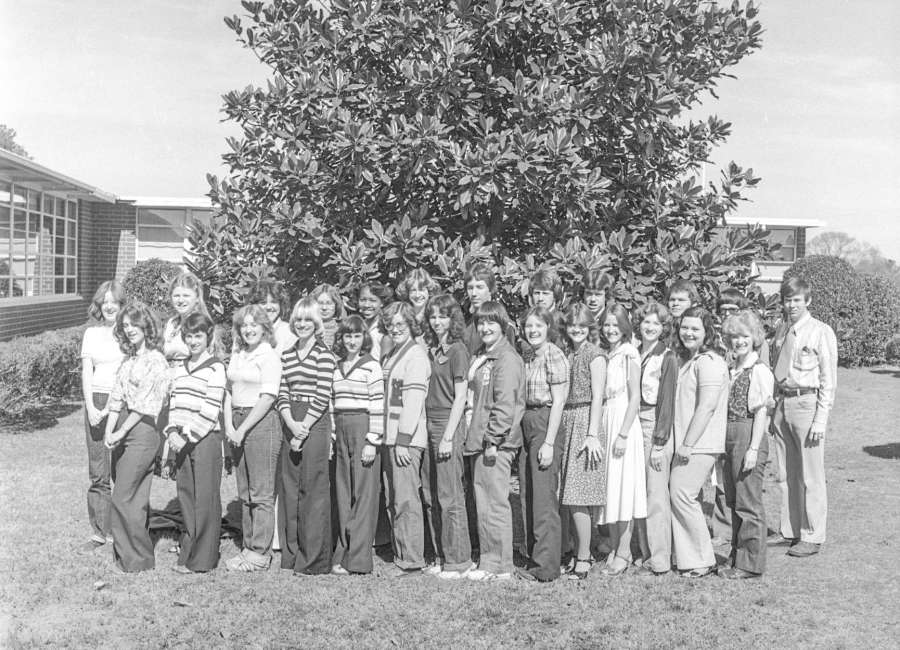 ECHS Beta Club Recognized
This week is National Beta Club Week throughout the state of Georgia. East Coweta's Beta Club is celebrating their 27th year as a chartered club. 
The national organization was founded in 1934 as a nonprofit, leadership-service organization for high school students. 
Its purpose is to stimulate effort, reward achievement and to encourage and assist its members to continue their education after high school. 
This year's Beta Club members are, left to right, front, Melanie Burnett, Lynne Hunter, Rita Falls, Connie Jackson, Lisa Hunter, Larah Williams, Donna Tolar, Carolyn Newby, Charlene Anderson, Sheila Helton, Sandra Beckham, Vice President Donna Avery, Barbara Stanford and Secretary-Treasurer Kim Orr; 
Back: Carol Cruse, Joann Houston, Pam King, Cindy Barnes, Juanita Sinkfield, Darlene Wilson, Jeff Roberts, Eric Prine, Tim Massengale, President Tim Campbell, Ward Sellers, and Sponsor John Evans.

Want to share a local picture from the past? We'd love to see it! You can email a copy to clay@newnan.com or stop by our office on 16 Jefferson Street, Newnan, any time between 8 a.m. and 5 p.m.