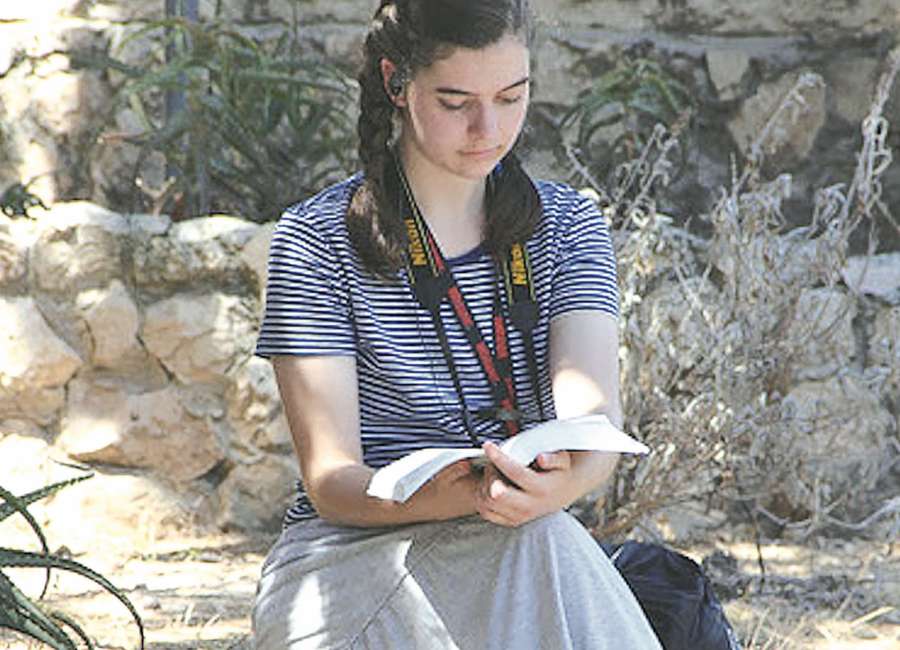 Charissa Crotts, daughter of a local pastor and a senior at Boyce College in Louisville, Ky. went to Israel this summer. Here she shares her experiences and impressions.
By CHARISSA CROTTS
Special to The Newnan Times-Herald
One chilly afternoon this past February, I sat in my college dorm room and opened my email.
As I scrolled through the inbox, one subject caught my eye. That can't be real, I thought.
I opened the email and read about a 10-day summer trip to Israel. The offer included tours of historical and biblical sites and talks from numerous speakers. The craziest part: the trip cost only a fraction of what it normally would.
After investigating, I discovered this offer was real: a tour group called Passages was inviting college students on this once-in-a-lifetime trip at this too-good-to-be-true price. I called my parents, convinced them it was real, and replied to the email to save my spot.
Four months later, I stepped off a 14-hour flight. My bleary eyes suddenly opened wide.
I was in Israel. Jewish men with long beards hurried past in the airport, wearing black robes and knotted strings called tzitzits. Muslim families also passed us, the women wearing colorful headscarves. A pair of British businessmen in suits and a couple speaking in Australian accents also joined the crowd jostling each other in the Tel Aviv airport.
Our Jewish guide, Roni, met us there. Over the next 10 days, he proved he knew everything about the country, the land, and the people. By the trip's end, my friends and I were making Chuck Norris jokes with Roni as the hero.
Our bus carried us the length and breadth of the tiny country bursting with history and significance. We saw a breathtaking view into Syria from the Golan Heights. We saw the sun set into the Mediterranean Sea. We saw the Dome of the Rock gleaming atop the Old City in Jerusalem.
We floated in the Dead Sea and cruised across the Sea of Galilee. We also heard from four soldiers from the Israeli Defense Force. They told us what it was like to complete mandatory military service after graduating high school.
The day we hiked around the beautiful Sea of Galilee was my favorite. That day we visited multiple old churches that marked locations of different Bible stories. I loved the high, domed ceilings, the mosaics and the murals that decorated everything.
I love traveling, especially the way it enriches my perspective on life. Meeting people so different yet so similar to me, seeing natural beauty like the cliffs of Caesarea Philippi and history like the fortress of Masada, experiencing a culture so different that it feels like another world.
I am so thankful for the chance to visit this unique and beautiful country, and I desperately hope this was just the first of many such trips over my lifetime.