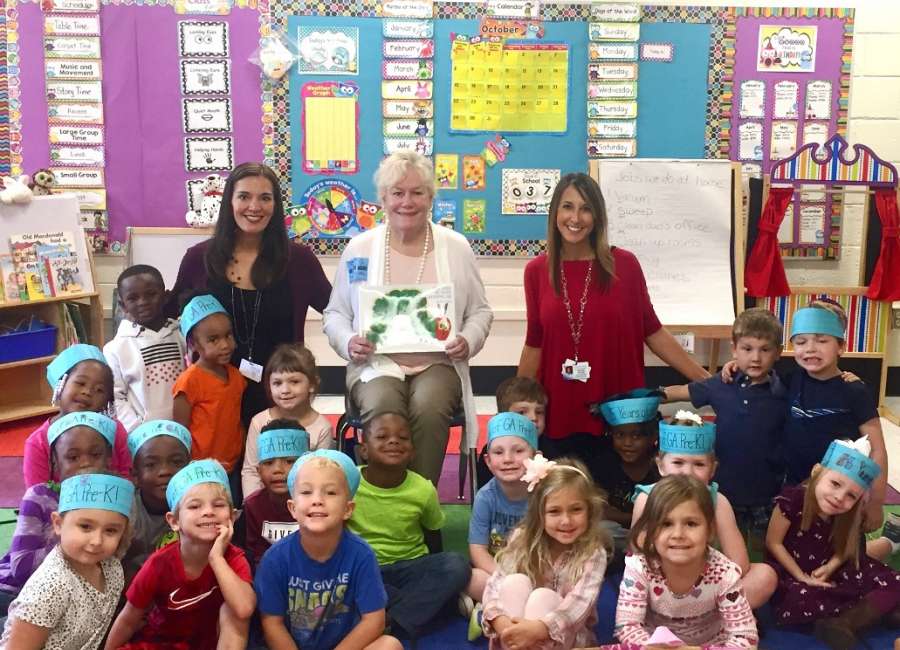 The Coweta County School System's 25 pre-kindergarten classes are welcoming visitors throughout Georgia Pre-K Week Oct. 3-7.

Parents, community members, legislators and school leaders visited pre-K classrooms and showing their support for early childhood education by reading a favorite children's book to 4-year-old students.
Guests at Coweta schools last week included Georgia state representatives Lynn Smith and  Robert Trammell and Coweta County Superintendent of Schools Steve Barker.
It was the sixth annual celebration of Georgia Pre-K Week, which draws attention to early learning, including Georgia's pre-K program, a Georgia Lottery-funded program that was pioneered 24 years ago. Coweta County Schools have provided local pre-K classes since the program began.
Pre-K classes are open to students who are 4 years old on or before Sept. 1. Pre-K teachers are certified with a least a four-year degree in early childhood education. Teachers provide instructional activities and learning experiences in language and literacy, math, art, science, social studies and creative expressions.
Each pre-K class features a lead certified teacher and an assistant.
"The enthusiasm and support we receive from our community not only makes the children and staff feel good, it also reminds us all how important it is to value quality early learning so that children can be ready to succeed in school and life," said Lisa Copeland, the Coweta County School System's pre-K director.