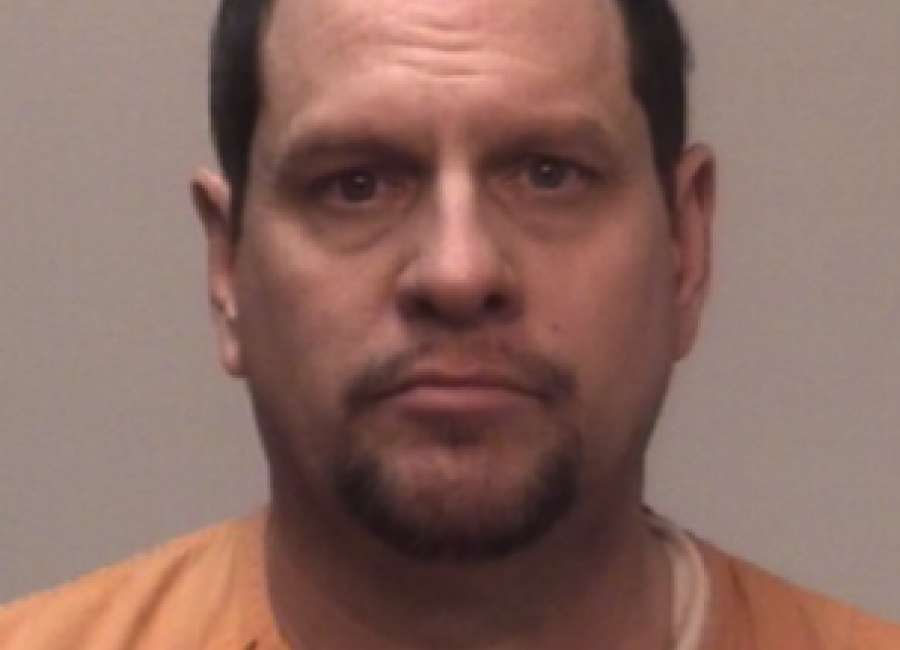 A Coweta man accused of child molestation will now spend the next 25 years behind bars.

Earlier this week, Brian Keith Thrailkill, 47, pleaded guilty to three counts of aggravated child molestation. In the state of Georgia, the charge of aggravated child molestation carries a minimum sentence of 25 years in prison with no eligibility for parole.
Following his sentence, he will be forced to spend the rest of his life on parole and on the sex offender registry.
The case against Thrailkill marks the end of a long investigation carried out by members of both the Coweta and Carroll County sheriff's offices, according to Assistant District Attorney Daniel Richardson.
During the course of the investigation, authorities discovered Thrailkill carried on romantic relationships with several underage females in both counties. The youngest victim was a Coweta middle school student who spent extensive time with Thrailkill.
"He groomed the victim by purchasing things for her, taking her on trips, and even presenting her with a promise ring," Richardson said. "She believed they were in a relationship, and he promised to be there when she was older."
Richardson said the relationship between Thrailkill and the victim escalated quickly and resulted in several sexual encounters between March 2013 and July 2015, until the victim disclosed the ongoing relationship to another family member.
Lt. Jason Fetner was assigned to the case after the victim's mother made contact with the Coweta County Sheriff's Office.
He soon realized there was a disclosure of sexual abuse, but no real evidence. However, during an interview with Fetner, Thrailkill allegedly corroborated statements by the victim about their agreement to run away together once she turned 18.
While Thrailkill was adamant there was nothing going on sexually, the victim had a different story, according to Fetner.
During their investigation, Fetner discovered a similar case in Columbus involving the defendant where a woman alleged a similar relationship between herself and Thrailkill when she was 14 years old. In Carroll County, investigators were summoned after a note being passed in class by the victim was intercepted by a teacher.
"It stated she and the defendant would be together when she turned 18 and he left his wife," Fetner said. "We felt that between the evidence we had acquired, we were prepared to move forward with the trial."
However, during jury selection on Tuesday, the defense chose to take a negotiated plea deal and Judge Travis Sakrison sentenced Thrailkill to the 25-year sentence.
As part of the negotiated plea, the case against the victim in Carroll County was dismissed.
"If he had gone to trial, he could have faced a life sentence, but would have been eligible for parole in 30 years," Richardson said. "The 25-year without parole sentence is fair and saved both victims the expense of testifying in court."
Thrailkill will be 72 when he is released from prison.
Steven Frey, Trailkill's attorney, declined to comment on the case.
"This has been a case that goes back a few years and is the result of a tremendous team effort between our office and both sheriff's offices," Richardson said.
"Investigator Ashley Hulsey in Carroll County was instrumental in uncovering new information that lead us to this successful prosecution, while (Assistant District Attorney) Robert Mooradian helped argue motions and bring more victims forward."
Fetner said he's satisfied with the sentencing and echoed Richardson's feelings on sparing the victims from testifying in court.
"It highlights the success the community benefits from when law enforcement works together effectively," Fetner said. "It's an example of when we put our heads together and work towards a common goal, which is the best interest of the children who live in our county."