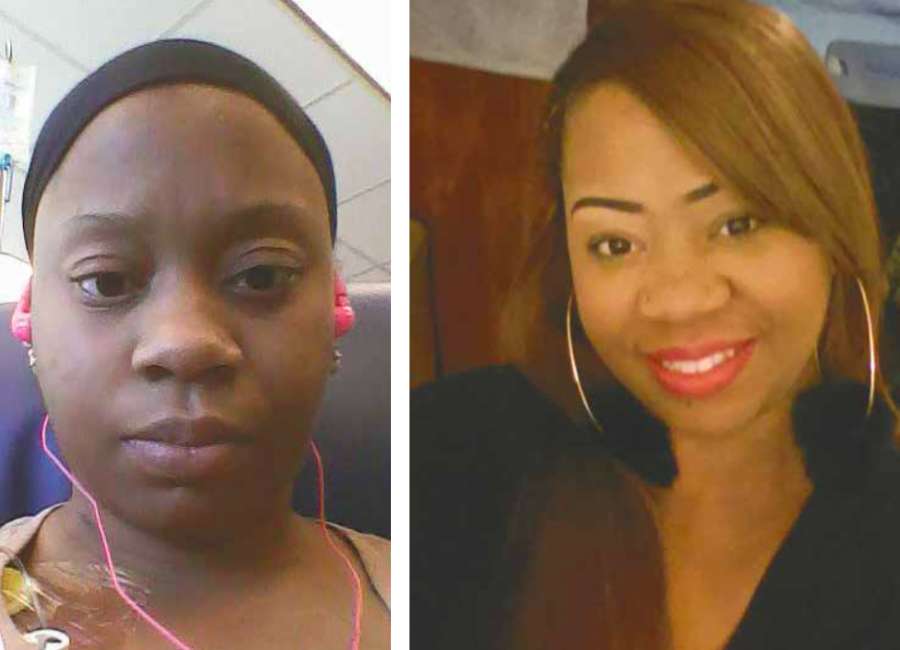 LaToya White knows firsthand breast cancer does not discriminate against age.

The young mother of two children was only 29 years old when she was diagnosed with Stage 2 breast cancer.
LaToya said she discovered a lump a year before her diagnosis while doing a self-breast exam in the shower. Her family and friends urged her to see a doctor.
When she finally made an appointment, the news was not good.
"When I first found out, I was in denial because I didn't think I could get it at my age," LaToya said.
She immediately had a double mastectomy with reconstruction. When she recovered from the surgery, LaToya started chemotherapy, followed by radiation and hormone therapy.
LaToya's story is similar to many young breast cancer survivors.  
According to the Young Survival Coalition website, nearly 80 percent of young women diagnosed with breast cancer find their breast abnormality themselves.
The organization said currently there are more than 250,000 women in the United States who were diagnosed with breast cancer under the age of 40.
Breast cancer in young women also tends to be diagnosed in its later stages and be more aggressive, the YSC stated. There is a higher risk of metastatic recurrence and a higher mortality rate.
According to the website, more than 1,000 women under the age of 40 die from breast cancer every year.
For African-American women, the odds are stacked even more against them.
African-American women under age of 35 have rates of breast cancer two times higher than caucasian women, stated the Young Survival Coalition website. They are also three times more likely to die from the disease.
Researchers believe that access to health care and the quality of health care available may explain these disparities, according to the organization.
It has been a long journey for LaToya.
While she is in remission, she still suffers from hand and joint pain - a side effect from the chemotherapy.
LaToya hopes her story will help other young women and prevent them from fighting a breast cancer battle of their own.
"My message is to do your monthly breast exams and go to your yearly doctor's visit," she said. "If you feel something that is not normal, make an appointment with your doctor. Please don't postpone it because it could cost you your life."
LaToya believes she has been given a new lease on life and looks forward to the future.
She hopes to open her own hair salon someday soon.