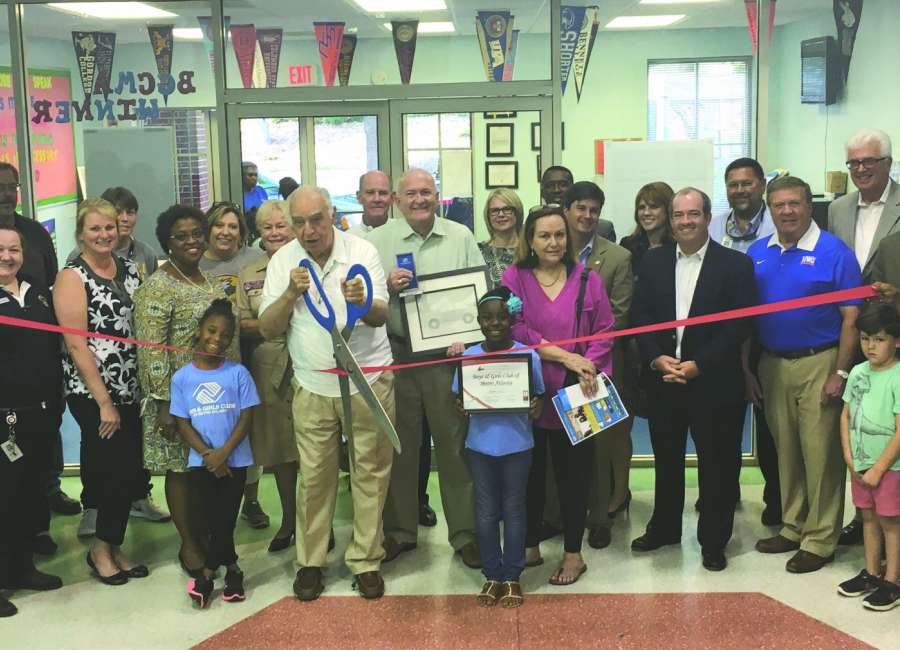 The Boys & Girls Club welcomed visitors to the Wesley Street club facility on Sept. 28.

The evening open house included a reception, a ribbon cutting and the presentation of art by club member given to W. Robert Hancock Jr. for contributions Hancock and his wife, Candace, have made to the club.
Regina Ward, director of individual and civic giving for the Boys & Girls Club of Metro Atlanta, made the presentation.
The Boys & Girls Club offers a wide range of program to participants, and provides and coordinates transportation from several schools to the club. Gardening, photography, art, reading, creative writing and public speaking programs are offered – along with leadership clubs for various age levels.
Athletics – basketball, flag football and soccer – are part of the program.  Help is also offered with tutoring and help with homework.