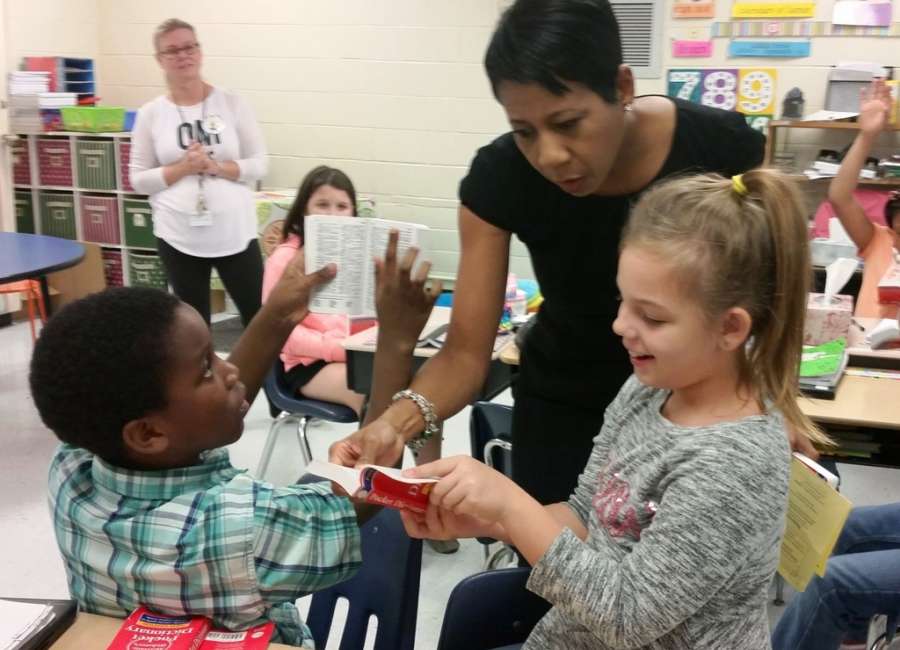 Courtesy Coweta Schools
Special to The Newnan Times-Herald
Bonnell Aluminum company is continuing a tradition of supporting student literacy that has spanned nearly a generation.
The Newnan company donated dictionaries to more than 1,600 Coweta County third grade students this week. Bonnell employees visited all 19 Coweta County elementary schools on Monday and Tuesday to personally deliver Merriam-Webster dictionaries to students. It is the 17th year the Newnan company has sponsored the county-wide donation.
On Monday, Bonnell employees Kimberly Womack and John Ali visited Atkinson Elementary School to deliver dictionaries to the classes of third-grade teachers Katrina Wolff, Cindy Bowles and Leah England.
"How many of you like to read?" asked Womack, the human resources director for Bonnell's Newnan plant. All students in Mrs. Wolff's class raised their hands.
"This will help you learn," she told them.
Superintendent Steve Barker, Atkinson Principal Latrina Gates and Curriculum Director Karen Barker accompanied Womack and Ali on their visits to Atkinson classrooms. Womack and Ali passed out the personalized red pocket dictionaries and led students in word games.
Womack – a second-generation engineer – also encouraged students to study science and math.