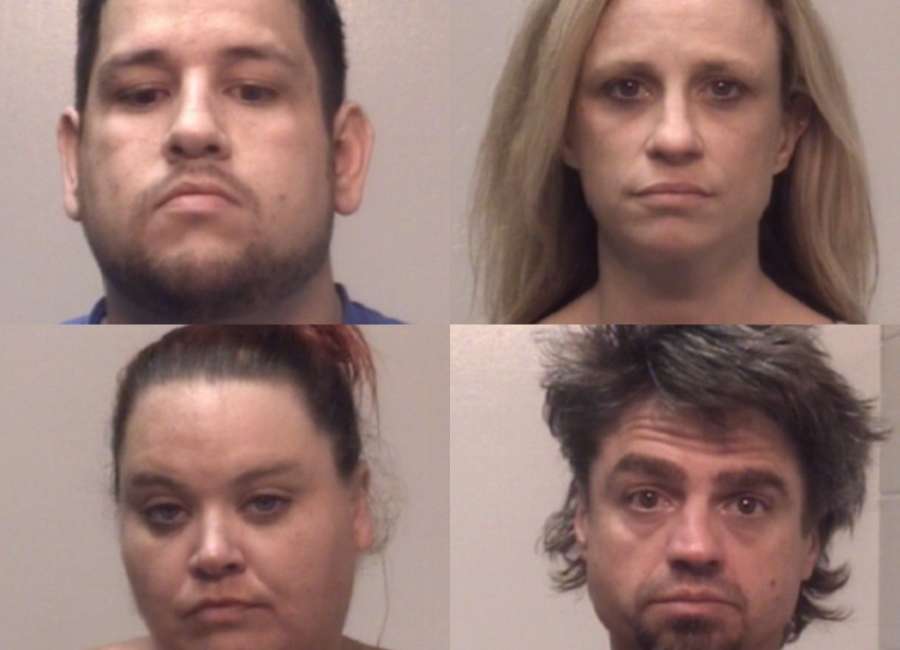 Four people were arrested on charges of burglary and drug possession after being found in an unoccupied home on Farmer Street on Sunday morning, according to Newnan Police.

After receiving a call regarding people inside the home, police responded to the residence and found a broken window to a rear door and four people inside the home. The owner of the home was reportedly out of town for an extended period of time.
Police believe the suspects had been living there for some time. Trash, clothes and human waste were scattered inside and outside of the property.
Also inside, investigators found suspected heroin, methamphetamine and drug-related objects along with various debit cards, identification cards and driver's licenses that did not belong to anyone inside the home.
A puppy was also found and taken to the Coweta County Animal Control shelter.
Jose Roberto Duron, 30, Ashley Dawn Smith, 33, Stephen Richard Harper, 42, and Misty Garrison Dean, 38, were charged with burglary, narcotics possession and possession of drug-related objects. Dean reportedly told police she was not living at the house, but was picking up a friend.
All four individuals were granted bonds on their own recognizance by Magistrate Judge Robert Stokely on Monday.