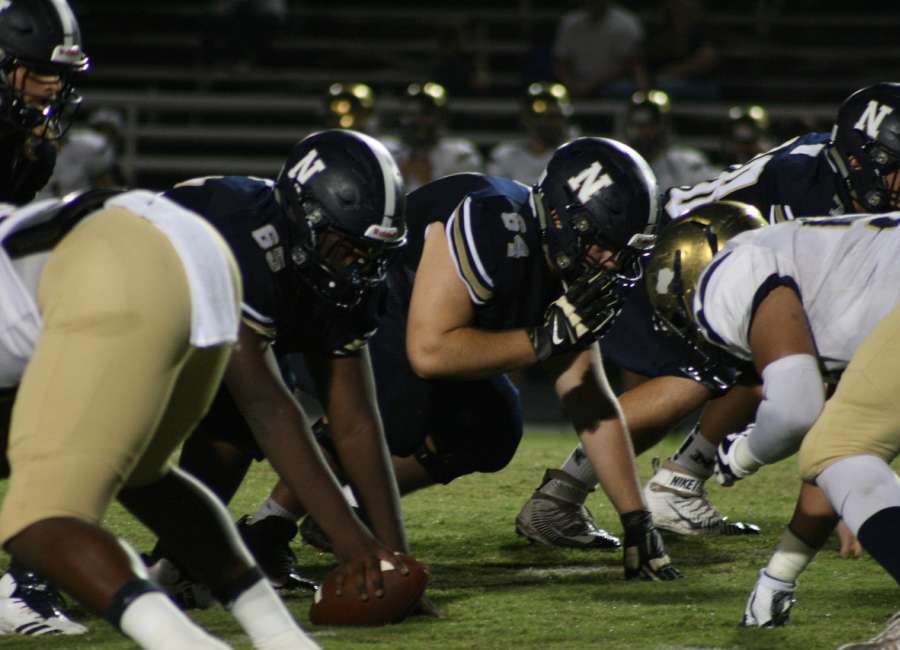 For the second year in a row, the West Forsyth Wolverines defeated the Newnan Cougars.
This time, it came at Newnan's Drake Stadium and spoiled the Cougars' homecoming celebration as the Wolverines rolled to a 20-10 victory.
For a gallery of photos from this game, click here
With the win, West Forsyth improved to 4-1, while Newnan dropped to 1-4.
Friday night's contest was delayed 30 minutes after lightning moved over the stadium right before the game was scheduled to kick off.
The two teams began the game throwing interceptions on their opening drivers.
On its second series of the game, however, West Forsyth began the drive at their own 10 and crossed into Newnan territory.
After Newnan stopped the series at the 34-yard line, Bryce Jones booted a 51-yard field goal.
Later in the first half, Jones missed on a 54-yard field goal, but West Forsyth increased the lead to 10-0 with 1:48 left in the second quarter when it marched 55 yards in 10 plays.
The Wolverines converted two plays on third down during the drive thanks to a couple of long runs by Saxby Waxer.
Cade Vela then capped the drive with a 5-yard run to give the Wolverines a 10-0 lead.
West Forsyth let Newnan back in the game when Cougars' place kicker Kellen Lynch booted a 39-yard field goal on the last play of the first half to cut the lead to 10-3.
The Wolverines gave the Cougars a chance at the field goal after Newnan quarterback Bryant Walker was thrown to the turf and a roughing the passer was called against West Forsyth.
The penalty kept the drive alive and set up the field goal chance right before the half.
Newnan's P.J. Harris, who has committed to Georgia Tech, and who was named homecoming king at halftime, helped tie the game at 10-10 with 6:34 left in the third quarter when he hauled in quarterback Bryant Walker's 78-yard touchdown pass.
West Forsyth returned the ensuring kicking off on Newnan's 42-yard line and took just seven plays to take a 17-10 lead.
Vela converted a third down during the drive and three plays later, facing third-and-goal from the 1-yard line, quarterback Zach Burns scored the touchdown.
West Forsyth put the game out of reach late in the fourth quarter when Bryce Jones converted a 21-yard field goal with 2:32 left in the game.
The Wolverines kept the ball nearly four minutes, running the ball from their own 18 to the Cougars' 4, before settling for Jones' second field goal of the night.
West Forsyth and Newnan are off next week.