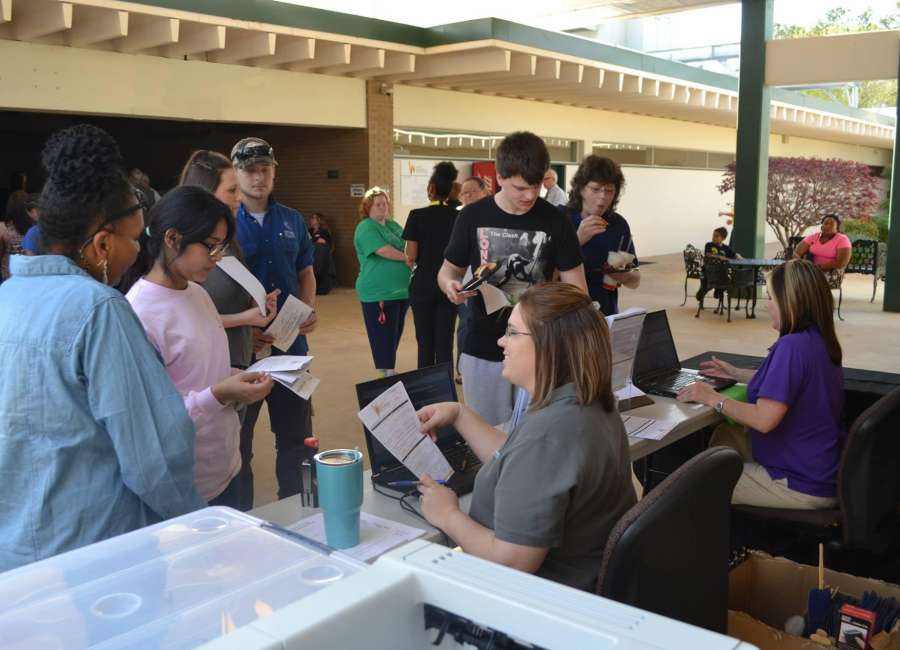 Prospective students will have the opportunity to explore West Georgia Technical College on Tuesday, Oct. 24, when the Coweta Campus will hold open house from 5-7 p.m.
Open house was held on the Carroll Campus Sept. 20, with the Douglas Campus event scheduled for Tuesday. Open houses are also planned at the Murphy Campus Oct. 5 and the LaGrange Campus Oct. 25.
First-time freshmen, GED students, current high school students and adult learners are invited to learn more about courses of study, take tours and register for prizes at any of the WGTC locations.
Open house events will feature tours starting every 20 minutes, with tour guides showing visitors the campus, special labs and classrooms and an academic program fair, where prospective students can meet their future instructors and learn all about programs offered at WGTC. If participants visit all booths at the fair, their names will be entered to win prizes like a Kindle Fire, tumblers and more.
Prospective students will also be able to apply during the event, with WGTC waiving the $25 application fee. Additionally, those who are stumped about their Free Application for Federal Student Aid (FAFSA) will find trained professionals who will help them apply for financial aid.
If you're interested in getting help with the FAFSA documents, please bring or have electronic access to your most recent tax returns and Social Security numbers of everyone in your household.
The event is free, with food, T-shirts and other giveaways offered.
The Coweta Campus is located at 200 Campus Drive in Newnan. For more information, email admissions@westgatech.edu or call 1-855-887-9482.