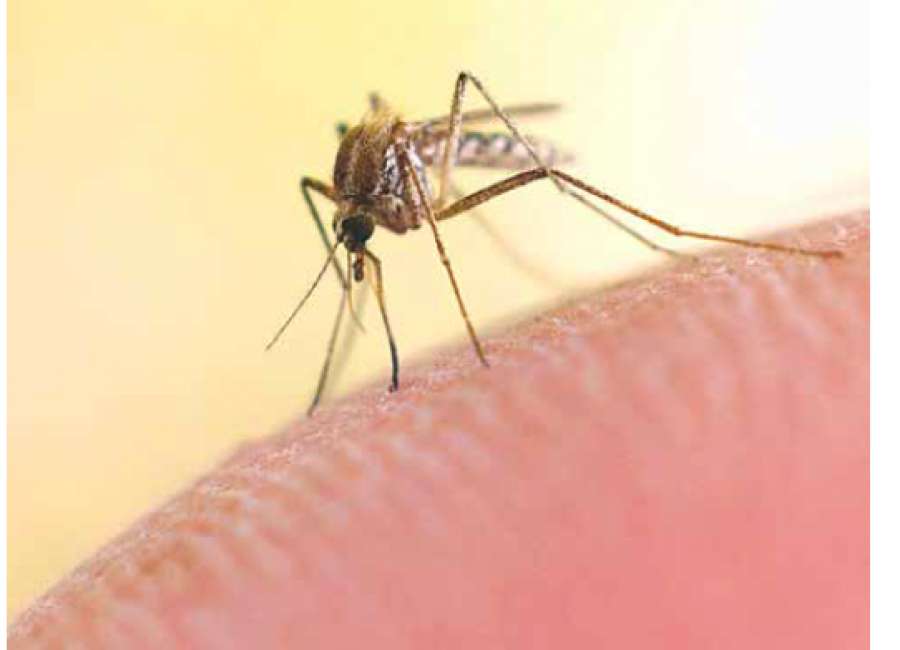 West Nile Virus is most commonly spread by mosquitoes and can cause a wide variety of symptoms, ranging from mild to life-threatening. 
Mosquitoes feed on infected birds, mainly crows and jays, and then spread the disease to humans stated Dr. Edwin W. Grimsley, M.D. and professor of medicine at the Mercer University School of Medicine.
Although rare, the West Nile Virus can also be spread through organ transplants, while an infant is in the womb and through breast feeding, Grimsley added. 
There are three different ways West Nile can present itself in humans, according to a Mercer School of Medicine news release.    
Seventy-five percent of people who become infected with the virus experience no symptoms at all.
About 20 percent will develop Febrile illness, the release said. Those people may experience a fever, headache, joint pains, muscle aches, nausea, vomiting, and diarrhea. Some with Febrile illness may also develop a rash and experience prolonged fatigue.
The symptoms can last from a few days to several weeks, Grimsley explained. 
A small number of people infected with West Nile (one-two percent) may develop severe symptoms such as encephalitis, or inflammation of the brain, or meningitis, the release stated.
Symptoms of those brain infections include headache, high fever, stiff neck, confusion, seizures, tremors, paralysis and even coma, according to Grimsley.
These symptoms can take weeks or months to resolve. Many people may have long-lasting or permanent neurological abnormalities.
The patients most at risk for severe symptoms are elderly patients and patients with certain medical conditions, such as cancer, diabetes, kidney disease, HIV and patients on immunosuppressant medication, the release read. 
People with the West Nile virus usually see symptoms two to 14 days after being bitten by an infected mosquito.
There are currently no medications that can specifically treat WNV infection, according to Grimsley.
The most effective way to avoid the West Nile virus is to prevent mosquito bites.
The Centers for Disease Control and Prevention recommended the following tips: use insect repellents while outdoors, wear long sleeves and pants during the hours of dusk and dawn (when mosquitos are most prominent) and install or repair screens on windows and doors.
The CDC also suggested reducing the number of mosquitoes around your home by emptying standing water from containers such as flower pots, gutters, buckets, pool covers and discarded tires. People should change the water in their birdbaths and pets' dishes frequently. 
According to the news release, as of August 2017, there have been nine cases of the West Nile Virus in Georgia and one death.
There is currently no vaccine available for humans to prevent them from contracting the West Nile Virus.
******
Edwin W. Grimsley, M.D., MACP
Professor of Medicine
Mercer University School of Medicine