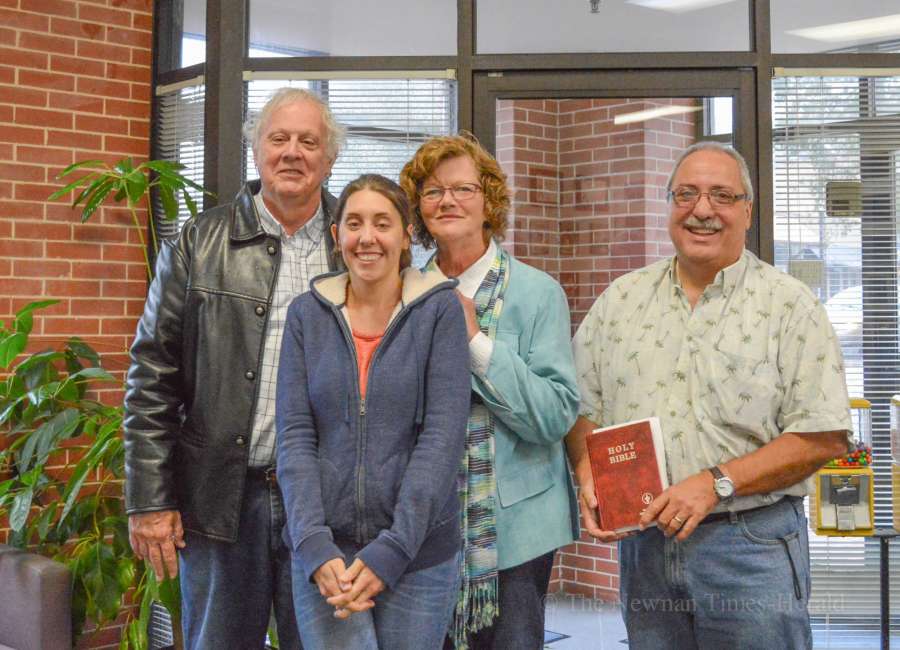 The marriage of Nancy Letson and Reid Nunn seems destined to weather a storm.

As the remnants of Hurricane Irma raged outside, Letson and Nunn, who had met and fallen in love 47 years earlier, were married in the front lobby of The Newnan Times-Herald.
Weddings at the newspaper office aren't unusual – News Editor Winston Skinner is a minister who marries a lot of people. But weddings during a storm aren't the norm. Neither is Letson and Nunn's romance.
They met while students at the Florida State University. They fell in love and dated for six months.
But, "We were too young," Nancy said. "We went our separate ways. We had our own families. Two years ago, he looked me up online and found me."
She lived in Coweta, but he was in Tallahassee, Fla. For their first date, they each drove halfway and met in the middle.
"We held hands over the restaurant table and looked into each other's eyes, and there was the magic of all those years ago," Nancy said.
Reid had thought of looking up his college sweetheart every now and again. "I never stopped loving her," he said.
"When he first found me, I had been single for five or six years, and I was praying for a best friend," Nancy said. "He's God's answer. I never knew God's answer would be a man. I didn't think I wanted one – I was done with men."
"In the famous words of Gomer Pyle, 'Surprise, surprise, surprise!'" said her new husband with a laugh.
On Sunday, Reid and Nancy went to Chattahoochee Bend State Park and had their own commitment service by their river, just the two of them. Monday was the day to make things legal, and Reid called Skinner Monday morning to set things up.
"We reflected that there is something important about getting married in a hurricane," Skinner said.