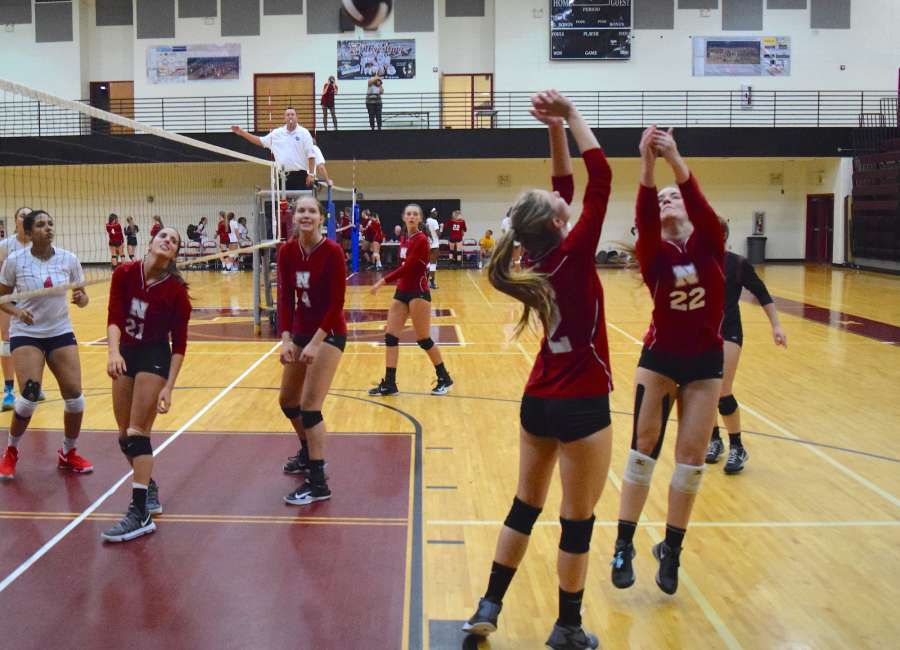 The first varsity Coweta Cup of 2017 takes place today as the prep volleyball teams from Newnan High, East Coweta High and Northgate High will hit the hardwood to see who's the best in the county.
All three county rivals will compete in a tri-match, with the first match set for Northgate vs. Newnan at 5:15 p.m. at Northgate High School. That match will be followed by Newnan vs. East Coweta at 6:15 p.m., then Northgate vs. EC at 7:30 p.m., all at NGHS.
Bragging rights won't be the only thing on the line during the match between Newnan (21-3 overall, 2-0 area) and East Coweta (14-6, 2-0). The match between those two will also be an Area 2-AAAAAAA match, and that means one of these two teams will be on track to be the No. 1 seed in their upcoming area tournament.
Newnan has won consecutive Coweta Cups. After barely getting the title in 2015, the Lady Cougars of Newnan proved they were the best in 2016, sweeping both EC and Northgate in front of a rowdy crowd at NHS.
The Lady Cougars will be on a mission today for a chance at a Coweta Cup three-peat.
"The key to winning the Coweta Cup for the third straight year is for us to play our game, not someone else's. If we play our game, we are unstoppable," said Lady Cougars head coach Krista Wilson. "I believe this is a very talented Newnan team, as long as we play together and keep our composure throughout the match."
Newnan will once again be led by senior hitter and 2016 Newnan Times-Herald Player of the Year Crystal Burk, who leads the team with 233 kills and is second in digs with 182. Newnan sophomore hitter Mary Beth Headley isn't far behind Burk, as she's second in kills (199) and first in serving aces (60).
Second-year East Coweta head coach Paul Collins was new to the Coweta Cup last year. He said he's anxious to see how his team will handle the attacks from both Newnan and Northgate (13-10 overall) this season.
"I told my players they will have to work very hard to win the Coweta Cup. They must play with confidence and will have to put forth maximum effort against two very talented and determined opponents," said Collins. "I hope our players will focus, be willing to work for every point, make our opponent earn every point and cut down on the unforced errors. I think we are excited and ready to play."
EC junior Becca Sieckmann leads the Lady Indians with 179 kills and 25 serving aces. Ryan Spicer-Gordon, another junior, leads EC in digs with 151.
Northgate head coach Sheila Walker believes the formula is simple for her team to win the 2017 Coweta Cup.
"The key to securing the Coweta Cup title this year is to beat both of the teams we play, specifically Newnan and EC," Walker said. "We do that, and we're Coweta Cup champs, and we have the bragging rights for the whole year."
Northgate senior Ansley Berry leads the Lady Vikings with 113 kills, and she's second in serving aces with 25. Junior Emily Dozier leads in assists (171) and serving aces (26).