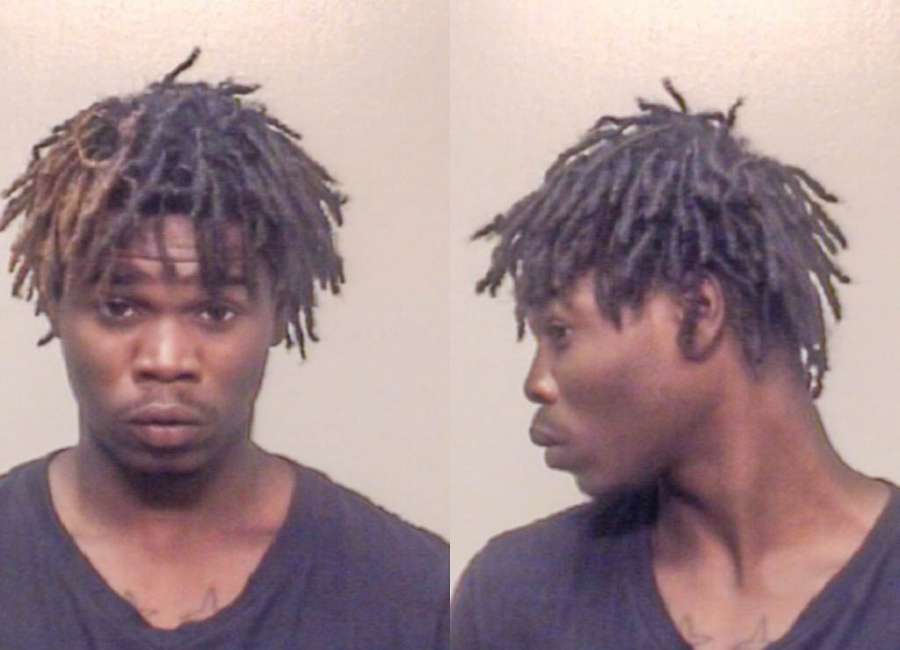 An armed robbery that netted $70 dollars has landed the teenage perpetrator with a 20-year sentence.

Lionel Joseph Griffith, 18, of Hal Street, was sentenced Friday after a jury found him guilty of armed robbery from an incident in the summer of 2016.
Coweta Superior Court Judge Travis Sakrison sentenced Griffith to 20 years to serve after the state recommended a life sentence with possibility of parole after 30 years.
This marked the state's second effort to bring Griffith to justice after an attempt in March ended in a mistrial.
In August 2016, police said Griffith pointed a handgun at a man who was attempting to purchase marijuana from him. Griffith stole the victim's phone and the $70 he planned to use to purchase the marijuana, according to Assistant District Attorney Herb Cranford Jr.,
The victim was able to find Griffith on Facebook and reported the incident to police.
After investigators were able to positively identify Griffith from the profile, records were pulled from Facebook in which he discussed talking about robbing people and selling drugs on the day of the incident and several other times, Cranford said.
On Sept. 16, 2016, police were able to charge Griffith with armed robbery, but a hung jury in March ended the case in a mistrial.
But after prosecutors got another shot, it only took a jury an hour to find Griffith guilty of armed robbery.
It was also discovered language used in his communications with others, including the threatening of a witness in the case, indicated an association with the Blood street gang, Cranford said. It was crucial evidence the state was able to solidify after the mistrial in March.
Cranford attempted to seek a life with parole sentence for Griffith based on his association with street gangs and threatening a witness in the case. However, Cranford said the state did not pursue the additional charges of violating the Georgia Street Gang Act based on evidence that was discovered following the indictment.
In the end, Sakrison sentenced Griffith to a 20-years to serve sentence. 
"Although I sought life imprisonment in this case, I believe Judge Sakrison handed down a serious sentence as well," Cranford said.
Griffith's attorney, Shawanda Brown, declined to comment on the case.
"I think this is one instance of the very serious crimes we've been seeing in Coweta, specifically in the city," Cranford said. "But regardless of where it occurs, we take it serious and pursue every case vigorously. We believe this was the just result."
****
Clay Neely: clay@newnan.com, @clayneely