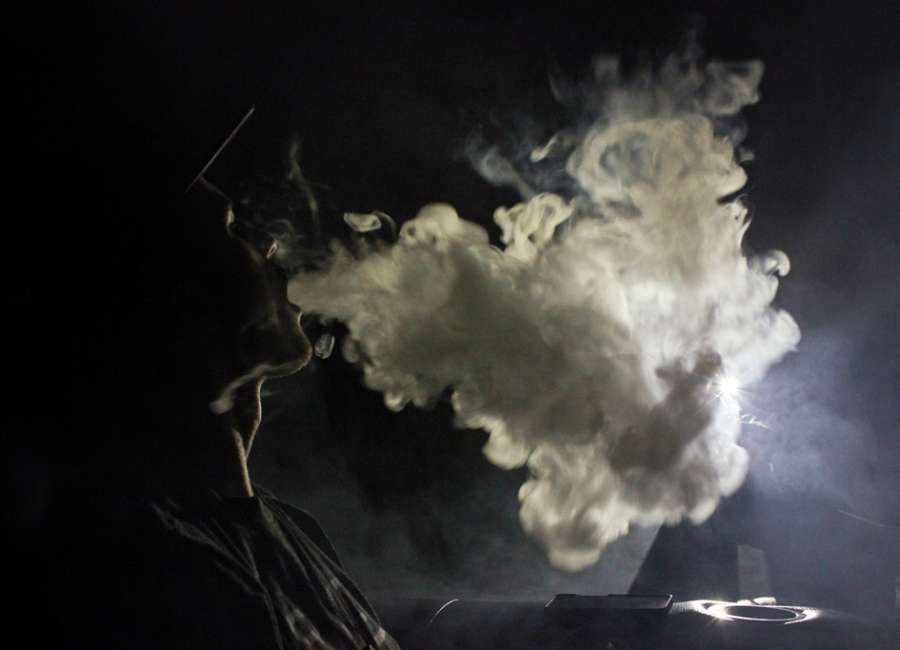 Cigarette and pipe smoking have been forbidden at Coweta County facilities – including the Coweta County Fairgrounds – since 2006.

The county's ordinance prohibiting smoking was amended in June 2014 to prohibit vaping. The only place smoking is allowed on county property is inside a private vehicle.
At the fair, and at other events at the fairgrounds, the smoking ban hasn't always been strictly enforced.
But this year, there is a special emphasis on enforcing the rule, according to Gary Weldon, fair committee chairman for the Newnan Kiwanis Club, which puts on the annual event.
Carnival workers have been informed that they are not allowed to smoke while working, either, Weldon said.
"We are not going to go around looking for people smoking, necessarily, but if we see somebody smoking, if one of the deputies see someone smoking," the smokers will be escorted to the gate, Weldon said. They won't be made to leave the property and can come back in if they choose to purchase an entry ticket.
"Everybody is going to use discretion… it's not hard-nosed," Welden said. "But we're going to take as strong of a stance as we can."
Stricter enforcement of the smoking and vaping ban began last year and is continuing this year, Welden said.
Welden was asked if there had been any consideration of creating designated smoking areas at the fairgrounds. The Kiwanis Club hasn't talked to the Coweta County Commissioners about that, Welden said.
"The county commissioners make the laws, and we are going to follow what their laws are," he said.
Shortly after the no-smoking ordinance was passed in 2006, several county employees appeared before the commissioners to ask for designated smoking areas, particularly at the Coweta County Justice Center. The commissioners decided not to create designated smoking areas at the time.
However, when the vaping prohibition was added in 2014, the commissioners did vote to create a designated smoking area for jurors at the justice center.
Though it's been a county ordinance since 2006, there was a strong reaction by Newnan Times-Herald readers to a story that mentioned the enhanced enforcement.
Welden said he's gotten a strong reaction, too.
On The Newnan Times-Herald's Facebook page, some readers made comments about carnival workers smoking. Welden responded, on Facebook, "If you give me a photo where I can recognize the worker smoking, I will give you a free admission pass."