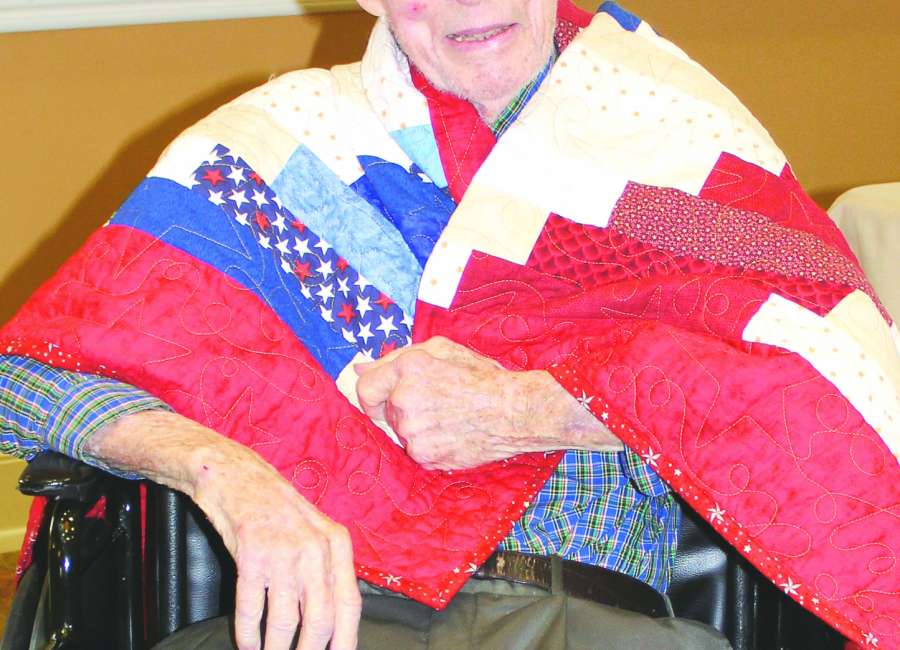 William Lee Sewell has been awarded a Quilt of Valor.
The afternoon presentation was made at Ansley Park Rehab. "He is sharp as a tack – just turned 99 a few weeks ago," said Kathy Wilson of Quilts of Valor.
Quilts of Valor is a program that has volunteer quilters make quilts for military veterans and present them. Sewell talked with his visitors about his service in the U.S. Navy, as well as growing up in Newnan.
Sewell was a medical records transcriber in the Navy. He said he got that job "because he knew how to type," Wilson said.
Sewell's quilt was pieced by Hetty Mapp and quilted by Penny Willingham.