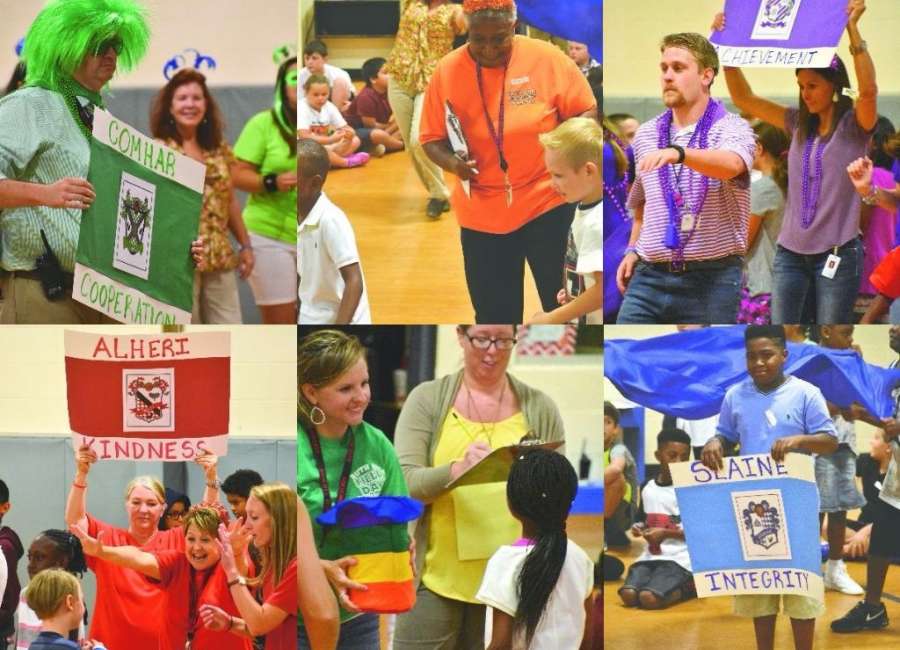 By MADELINE SCHINDLER
madeline@newnan.com
Ruth Hill Elementary School is approaching the current school year with a sense of renewed excitement which can, in part, be attributed to the new motivational systems.
Inspired by the Ron Clark Academy in Atlanta, Ruth Hill has implemented the "house system," similar to the Houses in the Harry Potter series.
The RHES administration and staff say they hope the house system will encourage students to be accountable and involved.
There are six houses at Ruth Hill and all students contribute to their designated houses by earning points.
Once a student has joined a house, they will stay with the house throughout their time at Ruth Hill. Students will practice the ABCs (Academics, Behavior, Communication) to receive points for their respective houses.
"We are so excited to bring the house concept to Ruth Hill," said Molly Breyne, fourth-grade teacher at Ruth Hill. "While we were inspired by Ron Clark and Harry Potter, we really wanted to make house system our own. We decided which values were most important to us at Ruth Hill. Then we researched how to say each those values in multiple languages to choose our house names."
The six houses are Comhar (cooperation), Alheri (kindness), Nisme (initiative), Manawanui (perseverance), Kisba (achievement) and Slaine (integrity).
Each house has its respective color, symbol and value, Breyne said.
"(Everyone) at Ruth Hill will participate within the house system, and these groupings will offer a better opportunity for students and faculty/staff to create connections," said Austen Martin, second-grade teacher at Ruth Hill. "We hope students can use this structure to build mentor relationships with faculty and staff they may not have previously been introduced to."
The school plans to hold monthly pep rallies to celebrate the students' achievements.
"Our hope is that the students realize that we are all in this together," said Breyne. "We want to promote positive reinforcement. Our house concept ties in beautifully with PBIS, which is our school-wide behavior system."