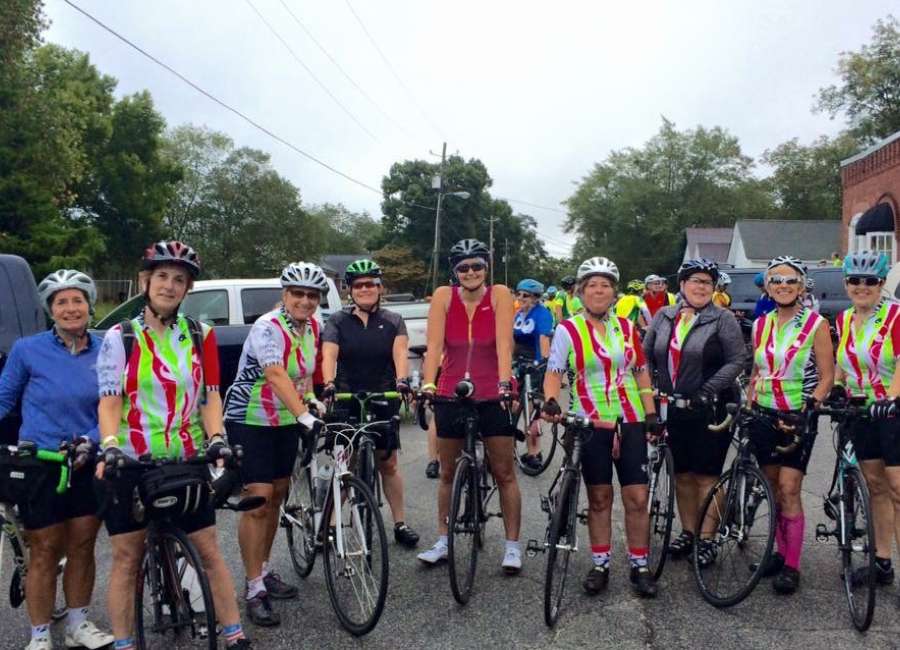 Bicycles and books will converge in a unique way during the Ferst annual Lewis Grizzard and Catfish Memorial Bike ride at the Moreland Mill. 
The proceeds benefit the Coweta Ferst Foundation. The organization provides books to children from infancy to 5 years of age - free of charge. 
"We support early literacy by sending books to children … they get a book every single month in the mail," explained Coweta Ferst Foundation Board Member Janie Lore. 
"We also send a newsletter with tips to parents on how to read to their children. It's our hope students will be better prepared for kindergarten by being in this club."
A Community Action Team, affiliated with the county's elementary schools, attends local events to enroll expectant moms and young children into the program.   
"The biggest reward is when we ask parents if their children are signed up (in the program) and their faces light up," Lore said. "The parents will tell us which books were their child's favorite book. The children are so eager for you to read to them and they're so teachable. It gives the kids all the academic benefits, plus the pleasure of reading a book."
Lore said the group sends around 2,700 books to children throughout Coweta County.
Reading to children at an early age can also have several positive impacts on the entire community, she added.
"Early literacy is important because it builds a better educated community," Lore stated. "It also makes the county a better place to live. Prospective employers are going to ask about education rates in the community … all that begins with reading to children.
"You truly are developing your workforce," she continued. "Non-readers can be non-employable and you want to have high readers in highly employable jobs."
The literacy program is a statewide function, but each county is responsible for raising money for their local organization, such as the Coweta Ferst Foundation.   
Lore said just $28 will allow a child to receive a monthly book for one year.  The Coweta Ferst Foundation hopes to raise $35,000 during this year's event.
Participants can choose from four different rides: a 12-, 25-, 66- or 100-mile ride. 
The Ferst annual Lewis Grizzard and Catfish Memorial Bike ride will begin at the Moreland Mill at 8:00 a.m. on Oct. 1.  
The cost is $28 and $35 the day of the ride.  
Participants can register for the event at active.com, cowetaferst.org or at Moreland Mill the day of the ride. Registration before Sept. 20 guarantees the participant a T-shirt.
 ****
Melanie Ruberti: melanie@newnan.com