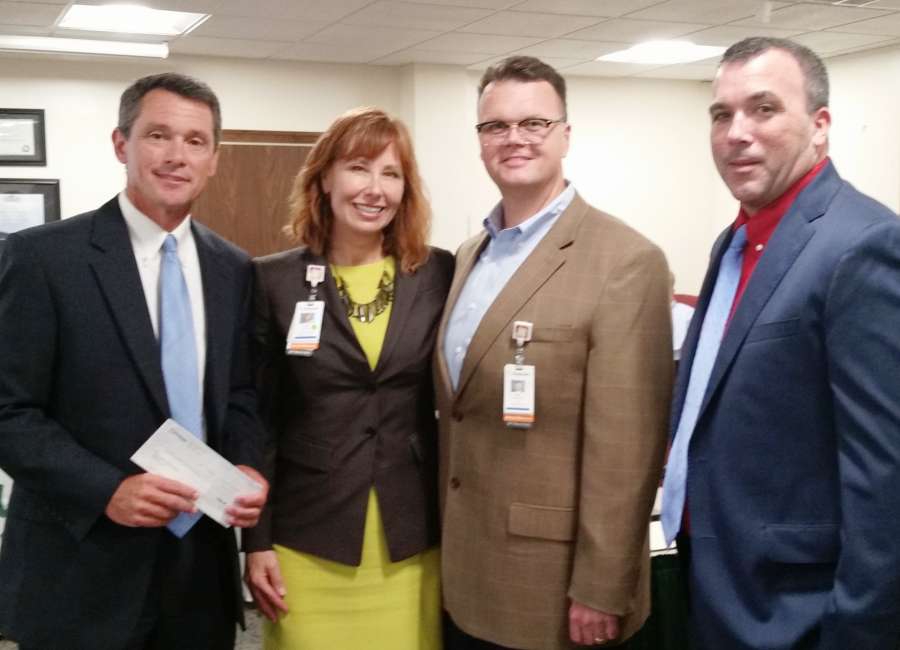 Piedmont Newnan Hospital has made a donation of $15,000 to the Coweta County School System for the 2017-2018 school year to purchase nine additional audiometers and fund baseline and ImPACT concussion testing for all student-athletes. 
The funds will directly benefit Coweta County School Health, a support service which assists the school system at large to advance the well-being, academic success and life-long achievement of its students and proudly serves a population of over 22,000 students and close to 3,000 staff members. 
The funds were made available through Piedmont Newnan Hospital's community benefit program and will directly make a positive impact on the health of the youngest in our county.
"We thank our community and patients for supporting their local hospital," said Michael Robertson, CEO of Piedmont Newnan. "As a not-for-profit organization, our success enables us to give back to our community and support local partners like the Coweta County School System, aligning our healthcare focus with their students' needs to promote academic success and healthy living at an early age."
The State of Georgia requires a vision, hearing, dental and nutritional assessment upon school entry and a school nurse is responsible or following up on any one of those assessments in which a student did not pass. 
The audiometers are used in the schools to screen students for potential hearing loss and with the additional machines more students can be tested on-site in a timelier manner.
"Currently we only test if there is an identified problem, but our goal in the future is to incorporate regular routine hearing screenings," said Sally Millians, RN, BSN, Nationally Certified School Nurse. 
"Earphone use is prevalent and earphones and ear buds can cause hearing loss if used at a high volume for a prolonged amount of time. We hope through frequent screenings, we can catch problems at an early stage and prevent any loss." 
The donation also provides funding for all student-athletes in the Coweta County School System to undergo baseline concussion and Immediate Post-Concussion Assessment and Cognitive (ImPACT) Testing to ensure proper treatment in the case of a brain injury. 
"The safety and health of our students is a top priority and through this generous donation from Piedmont Newnan Hospital we will have the tools we need," said Dr. Steve Barker, Coweta County School System Superintendent.