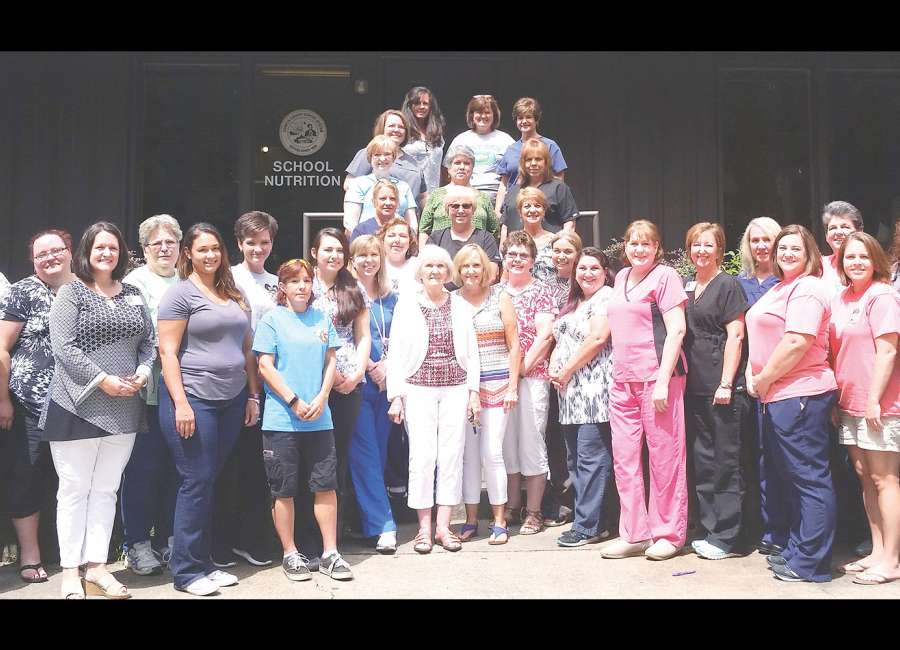 During the 2016-17 school year, Coweta County School System nurses treated 106,925 student illnesses and injuries, supervised 79,058 medication administrations, and performed 34,393 special procedures for students including blood sugar checks, catheterizations, tube feedings and other procedures.
Nurses recently gathered at the school system's central offices to discuss state guidelines and statewide school nursing issues and to plan activities for the new school year. Nurses' activities are all done with the aim of supporting student learning throughout the school day, according to head nurse Sally Millians.
"The main question we ask ourselves is, 'Can this student return to the classroom and learn at their best today?'" Millians said.
Each of Coweta County's 31 public schools have a school clinic staffed by a licensed nurse. They serve Coweta County School System's 22,600 students and 3,000 staff members in many ways throughout the school year.
In addition to attending to medical duties, school nurses are responsible for conferencing with teachers and parents concerning students' medical needs, immunization record surveillance, monitoring community health issues that may impact schools, and conducting routine health screenings like vision, hearing, and scoliosis screenings.
Nurses also reported 7,195 employee visits during the school year.