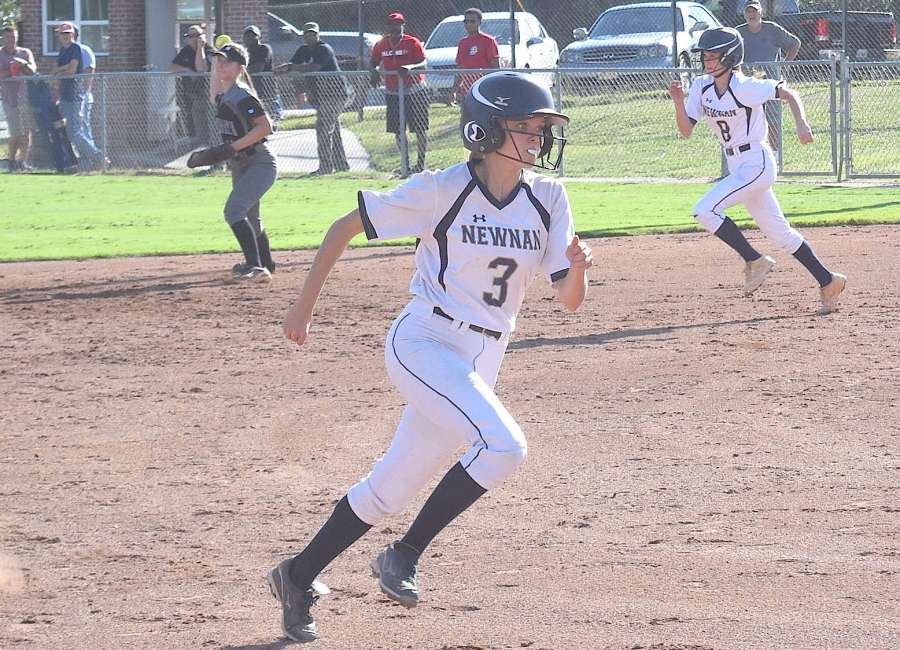 Thanks to Hurricane Irma's interference, the softball clash between the Newnan High Lady Cougars and the East Coweta High Lady Indians will take place Thursday evening.
The titanic Region 2-AAAAAAA and county rival matchup between No. 1 state-ranked East Coweta (15-0 overall, 3-0 region) and No. 2 state-ranked Newnan (18-1, 3-0) is set for 6 p.m. Thursday at Newnan High.
It's a big game in the county – not only for softball bragging rights but for homefield advantage in the Region 2-AAAAAAA Tournament next month.
The team with the best region record gets to host the region tournament, and it's no secret that EC and Newnan are the two best teams in their region. With only one region game left for both teams after Thursday, either EC or Newnan will have the opportunity to stay home for the tournament.
East Coweta has won seven straight region titles and if the Lady Cougars are to finally break their rival's streak and their own personal losing streak against EC, they must have solid pitching and steady hitting.
Newnan senior Addie Andrews has been stellar this season at the plate and on the mound. When she's not pitching, sophomore Ansley Houston has been picking up the slack on the mound.
For East Coweta, the tandem of senior Rachel Vaughan and junior Kelley Lynch have been strong on the mound, leading the way for the Lady Indians all season long.
"We need to play solid defense behind our pitchers, and we must have quality at-bats on offense to beat Newnan at home," said EC head softball coach Franklin DeLoach. "If we do that, I like our chances Thursday."
Newnan has raced out to its best start in team history, remaining undefeated until last Friday. The Lady Cougars have had several big extra-base hits this season from Hailey Bloom, Houston, Blythe Bates and Reagen London. Lynch, Ashlynn Gunter, Olivia Davis and Hanna Miller are among several hitting stars for EC this season.
With both teams hitting the ball well this season, the stage could be set for a shootout of epic proportions. But that's if Newnan can string together hits off either Lynch or Vaughan. Even if the Lady Indians aren't hitting, they can rely on Lynch for several strikeouts or Vaughan for ground-ball outs until their bats get going. Last year when the two county rivals met on Sept. 13, Lynch struck out 16 Lady Cougars en route to a 3-1 EC victory.
The key for Newnan this season will be making sure EC doesn't get extra-base hits in bunches. Last year, the Lady Indians had two extra-base hits (triple, 2-run double) in their first meeting and three extra-base hits in their second meeting, which was in the 2016 Region 2-AAAAAAA Tournament championship game on Oct. 6 (two 2-run homers, 3-run homer).
Hitting like that combined with quality pitching is the recipe for EC's seven straight region titles and 11 region crowns overall.
In other softball action, the Northgate Lady Vikings are scheduled to host non-region foe Whitewater High at 7 p.m. today (field conditions permitting), followed by a Region 5-AAAAAA home tilt against New Manchester at 5 p.m. Thursday. Northgate is 5-6 overall and 1-1 in region play.