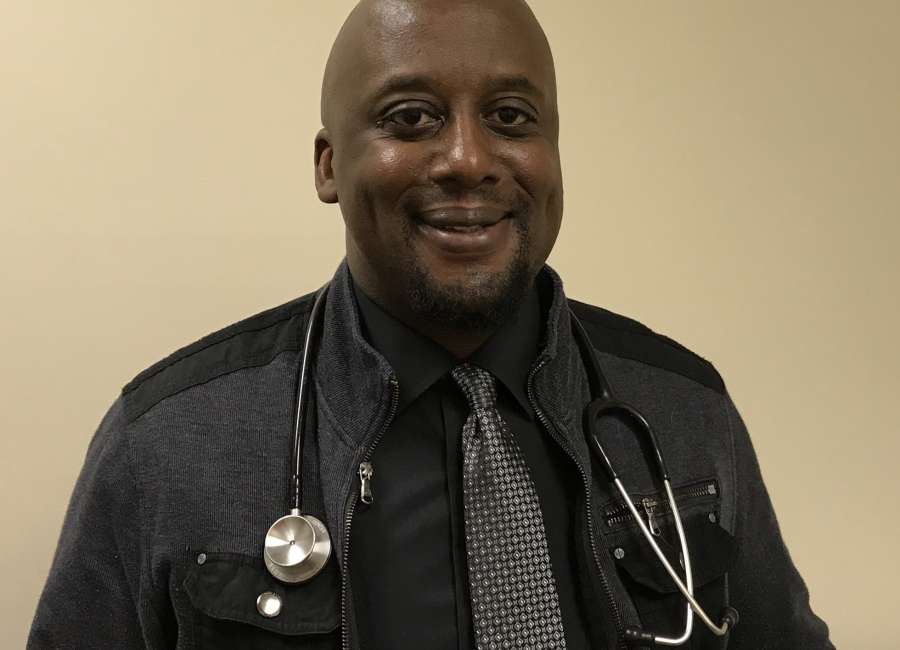 By MELANIE RUBERTI
melanie@newnan.com
Keith Harden knew he wanted to become a doctor while walking the hallways of Newnan High School in 1987.
The high school drum major had a passion for music, service and academics.
"I was really attracted to math and sciences … I was in the gifted program, too," Harden said.  "But I had a drive to help others, too. I was in Key Club and the Spanish Club … anything I could do to serve others."
Harden obtained his high school diploma and continued his education locally. He received his undergraduate degree from West Georgia College and graduated from the Morehouse School of Medicine.
Harden's hard work in school and career paid off recently when he was appointed as the Medical Director of the Family Counseling Services in Cortland, New York.
The facility offers mental health, chemical dependency, school-based counseling and prevention services.
"It was exciting to know I was adding another chapter to my career in helping people with chemical dependence," Harden said. "Since I've been working here (FCS), we're trying to get to people early enough to stop negative outcomes, such as suicides and homicides."
"We are very excited that Dr. Harden will bring both his medical and leadership skills to the agency as our new Medical Director," said Family Counseling Services CEO Lisa Hoeschele. "We are fortunate to have someone of his caliber serve in this key position."
Harden joined the FCS staff in June of 2016.
For more than 20 years, Harden worked in family practice and emergency care medical centers in Georgia, Florida and New York. He was also a trackside physician for nine years at the Daytona International Speedway.
The doctor will continue to work per diem twice a month inside an emergency room at a local Urgent Care, he said. But his main focus has shifted.
"...  At this point in my medical career, I want to contribute more than ever to help achieve positive outcomes for our clients," he said. "… The biggest challenge is trying to save lives when we are in an epidemic of drug use and drug deaths. I've seen too many people die young and prematurely. We need resources including money to expand our services and reach whomever needs help. Access to services is crucial."
Harden will continue to help patients - and area students.
He developed a scholarship in the 1990s for students at his Newnan alma mater. Each year, the award is granted to a Newnan High School student pursuing a future in the medical field.
"I wanted to give back every bit, every dollar, that I got while I was trying to go to medical school," Harden explained. "People did that for me. I got called onstage and received scholarships to help me become a doctor  - and look at what it did for me. I wanted to give that back to others … so it comes full circle.
"... It's very rewarding to get up every morning, put on a tie and go help someone," he continued. "I'm living my dream. I used to say that all the time before I became a doctor. I had my eye on the prize. I set my goal and I got my prize. God is good."
Dr. Harden and FCS will provide services to more than 10,000 people in Central New York.
He will return to Newnan next month to celebrate his 30th high school reunion.
****
Melanie Ruberti: melanie@newnan.com