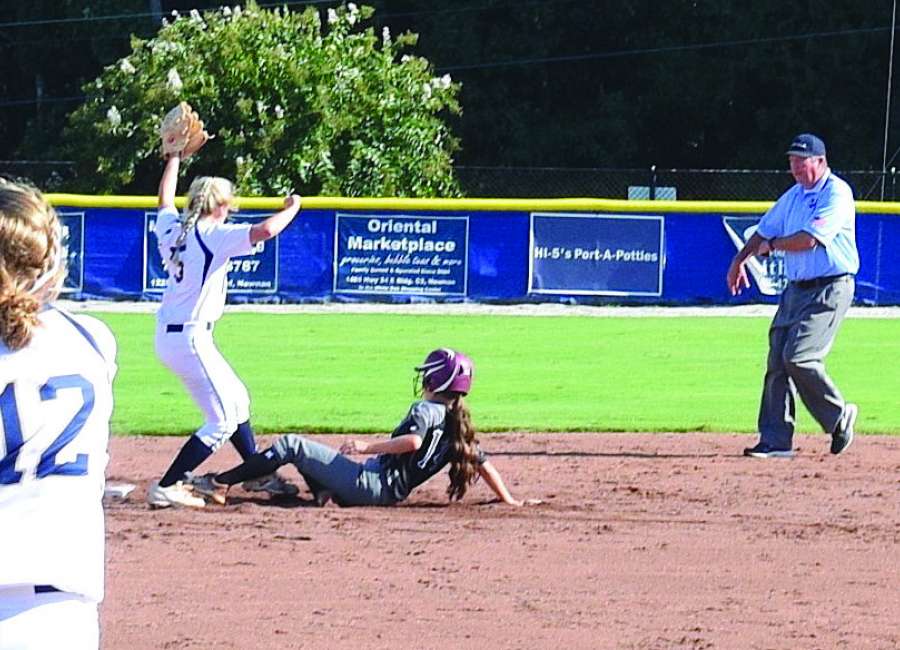 The Class AAAAAAA No. 2 state-ranked Newnan High Lady Cougars softball team proved Wednesday evening they can handle a bit of adversity and still come out on top.

Freshman catcher Reagen London smacked a two-run home run in the bottom of the sixth inning to put the Lady Cougars ahead to stay, and they defeated county rival Northgate High 4-2 in non-region action at Newnan High.
Newnan remains perfect on the season at 15-0 while Northgate falls to 5-5. Newnan swept the season series between the teams.
Before London's homer, the Lady Vikings of Northgate battled the Lady Cougars every step of the way, tying the contest at 1-all and 2-all through five innings.
Newnan took the 1-0 lead in the first inning, but Northgate tied the game on a homer by senior Trinity Ingleston in the second. 
The Lady Cougars reclaimed the lead in the fourth as Hailey Bloom singled and eventually scored on a single by senior pitcher Addie Andrews to make the score 2-1. 
Northgate rallied again, getting an RBI single down the third base line from Liz Sebastian to tie the game at 2-all in the top of the sixth.
The Lady Vikings had the bases loaded with two outs in that inning, but Andrews got Natalie Heath to pop out to third to end the threat.
Northgate's momentum was short-lived. In the bottom of the sixth, Bloom got her third hit of the game, and after an out, London hit her two-run shot over the left-field fence to give Newnan the lead for good at 4-2.
"I was trying to go up there and at least get a base hit or hit the ball hard somewhere and get on base," said London, who has three homers this season. 
"I actually thought I popped out. But the ball kept going and it cleared the fence and I was happy. It feels good that we got the win and are still undefeated."
London went 3 for 3 in the contest like her teammate Bloom. Andrews pitched a complete game, with seven strikeouts and two walks for Newnan, which next plays in a weekend tournament in Carrollton.
Alissa Bolinger also pitched a complete game for Northgate, striking out two with one walk. Northgate hosts county rival and No. 1 state-ranked East Coweta (13-0) at 5:55 p.m. today.