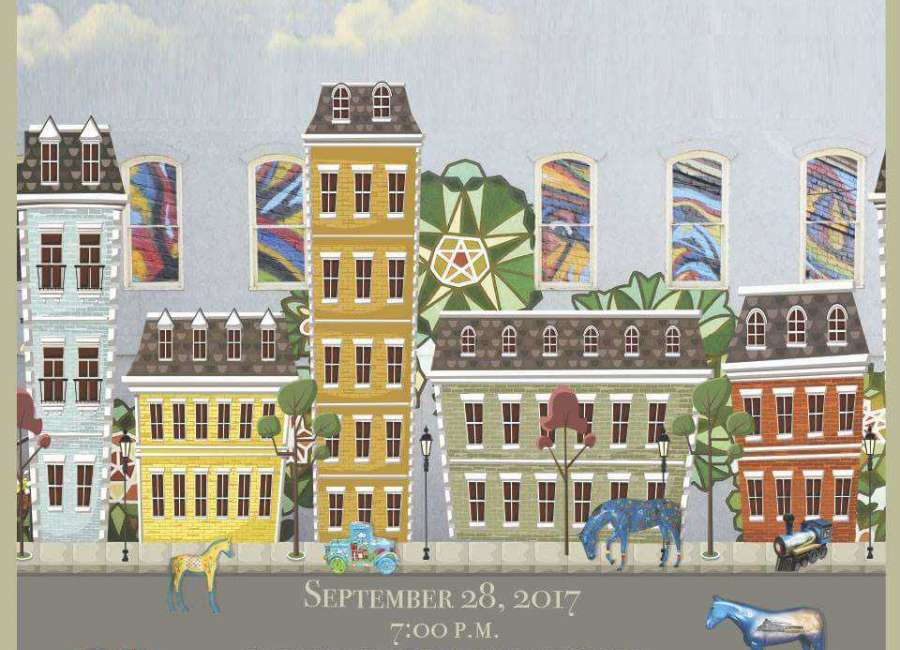 Newnan's colorful and creative art scene is at the center of Jonathan and Maggie Hickman's latest film.
The duo will debut "Artists Are Welcomed Here" on Thursday at the Charles Wadsworth Auditorium.
The film focuses around the question: What is the importance of art to a community?  
The Hickmans spent nine months interviewing artists, including David Boyd Sr., David Boyd Jr., Eric Strother, Deborah McNeil and R.L. Hughey.
The film also covers a wide variety of art mediums: from painting and photography, to mask making, weaving and sculpting.
Each artist shows off their individual talent and creative process while explaining why more art is needed in the community, stated Jonathan Hickman.
The film also emphasizes the positive impact of community-driven art projects.
"Art defines us. It tends to be the reason why people come here (Newnan)," he said. "When someone comes to Newnan and they see the wonderful art in the parks it makes them want to stay. The more we encourage people to stay, the more colorful and interesting the community becomes."
"There's more to art than people realize. A lot that goes on behind the scenes," Maggie added. "We hope that people who watch the film come away more educated about art and how to get involved in the local art scene."
This is the third film the Hickmans shot in Newnan.
The duo produced "The Wonderful Wadsworth" in 2015 featuring the history behind the Charles Wadsworth Auditorium.
Recently, the Hickmans filmed a piece about the Howard Warner Public School – the first public African-American high school in Newnan. The film, titled, "The Power of Place," was a semi-finalist in the Atlanta Docufest, Jonathan said.
"We have a deep commitment to shooting films here in Newnan," he stated. "We want to do a series on the community, and the art film is the latest one."
"Artists Are Welcomed Here" will be shown at the Charles Wadsworth Auditorium at 25 Jefferson Street on Thursday, Sept. 28.
The film will begin at 7 p.m. The event is free and open to the public.