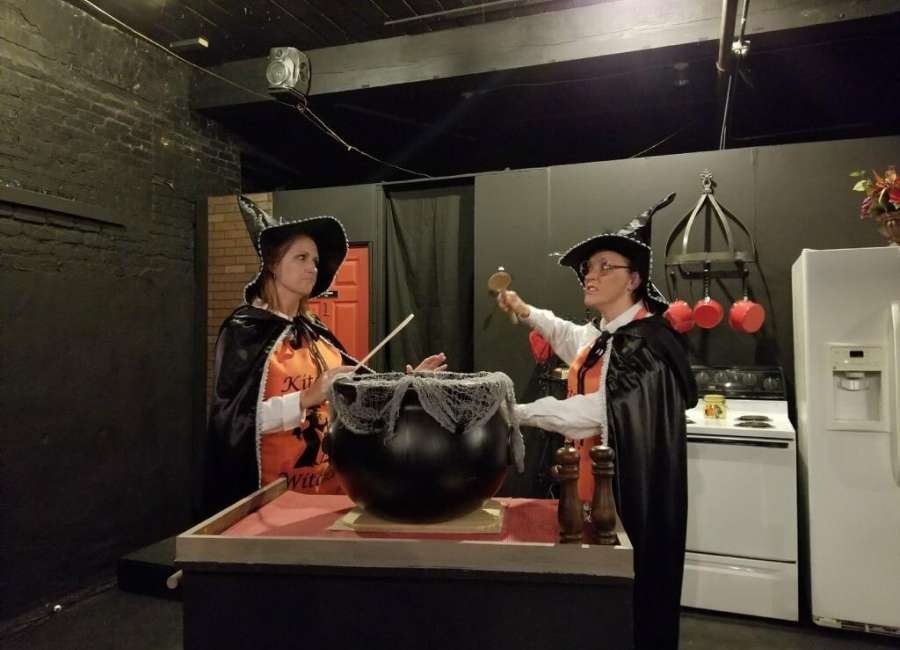 Newnan Theatre Company will open the first Black Box Theatre production of its 40th anniversary season Thursday with "The Kitchen Witches" by Caroline Smith.
The show will run Sept. 14-17 and Sept. 21-24.
In the show, Dolly Biddle and Isobel Lomax are two "mature" cable-access cooking show hosts who have hated each other for more than 30 years. Their animosity started when Larry Biddle dated Isobel but married Dolly after Isobel turned down his proposal.
When circumstances put them together on a TV show called "The Kitchen Witches," the insults are flung harder than the food they are working with. Dolly's long-suffering TV producer (and son) Stephen tries to keep them on track, but as long as Dolly's dressing room is one inch closer to the set than Isobel's, it's a losing battle.
The show, however, becomes a smash hit when fans realize they are watching what might happen if Martha Stewart and Jerry Springer combined forces.
"When I read this script, all I could see was those old cable-access shows we used to have back in the late 80's," said director Teri Whitley.
Corey Hendrick plays Stephen.
"Stephen is kind of the straight man to the two ladies," says Hendrick. "But he also gets some fantastic one-liners of his own. He's just trying to get the best show he can out of the chaos Dolly and Isobel have stirred up for 30 years. Anyone can tell you, trying to calm a storm like that only produces more damage."
Newnan Theatre Company veterans Andi Laaker and Mary Caroline Moore play Dolly and Isobel, respectively.
"One of the best things going for this show is the fact that Andi and Mary Caroline have known and worked with one another for years now," Whitley said.
Moore, who is also the managing director of Newnan Theatre Company, has worked with Whitley and Laaker before.
"I've directed Terri and Andi before (in NTC's 'Farndale' shows over the last few years), but I jumped at the chance to be on stage with Andi for the first time." she said.
Laaker is no stranger to the world of cooking shows, as it turns out.
"I auditioned for 'The Next Food Network Star' competition a couple of years ago," she said. "I made it through the first couple of cuts, but in the end, someone else won. I'm pretty sure nobody appreciated my world-famous sauerkraut balls. There's no accounting for taste, I guess."
Show times are 8 p.m. Thursdays through Saturdays and 3 p.m. Sundays. shows are 3 p.m. Tickets are available at www.newnantheatre.org or by calling NTC at 770-683-6282. For questions about the show, please call Newnan Theatre Company or email NTC's Artistic Director, Tony Daniel, at artistic-director@newnantheatre.org
****
NTH Staff Reports – news@newnan.com