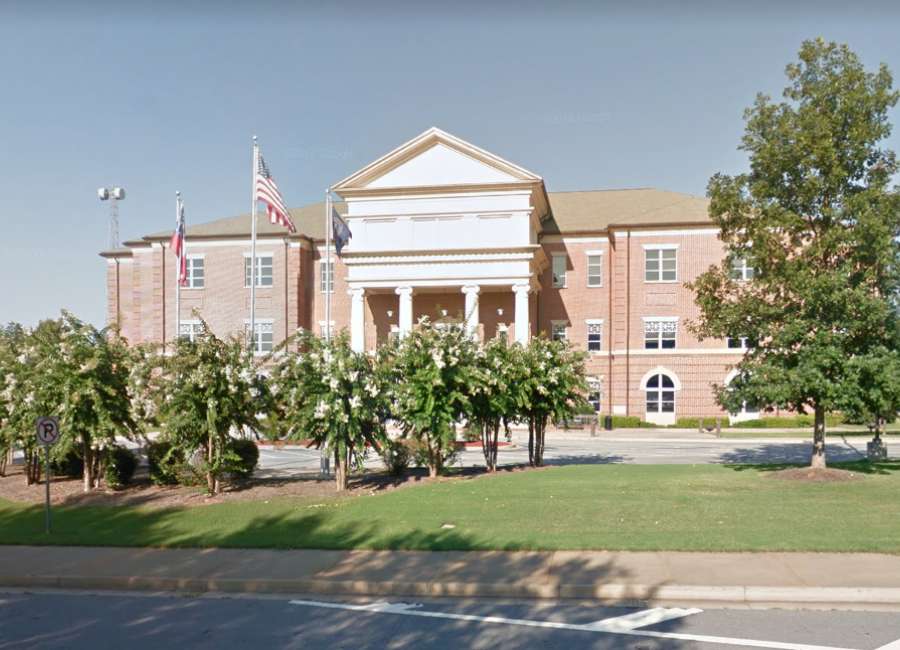 The Coweta County Justice Center will be getting 87 new public parking spaces.

On certain days, there is a shortage of public parking at the justice center, and visitors to court often have to park along shoulders and unlined spaces in the parking lot.
Coweta County purchased land adjacent to the justice center in 2010 to provide additional parking, and now the county is moving forward with construction of the new parking area, which will be a continuation of the existing public lot.
When the county purchased the 2-acre property, there was a garage-style apartment on it, which the county had demolished.
The front part of the property won't look much different after the parking lot project is completed, according to Associate County Administrator Eddie Whitlock. The new parking spaces will be at the rear of the property.
All of the new parking spaces will be for the public. There won't be an extension of the gated, secured parking area for employees, according to Whitlock.
The county solicited bids for the project with an alternative bid for underground stormwater management. The underground stormwater option was deemed to be cost-prohibitive, according to County Administrator Michael Fouts. Instead, there will be traditional stormwater management with a detention pond.
Baldwin Paving was the low bidder at $328,000. The project will be funded through the county's fund balance reserve.
Construction is expected to begin this fall with completion in early 2018.