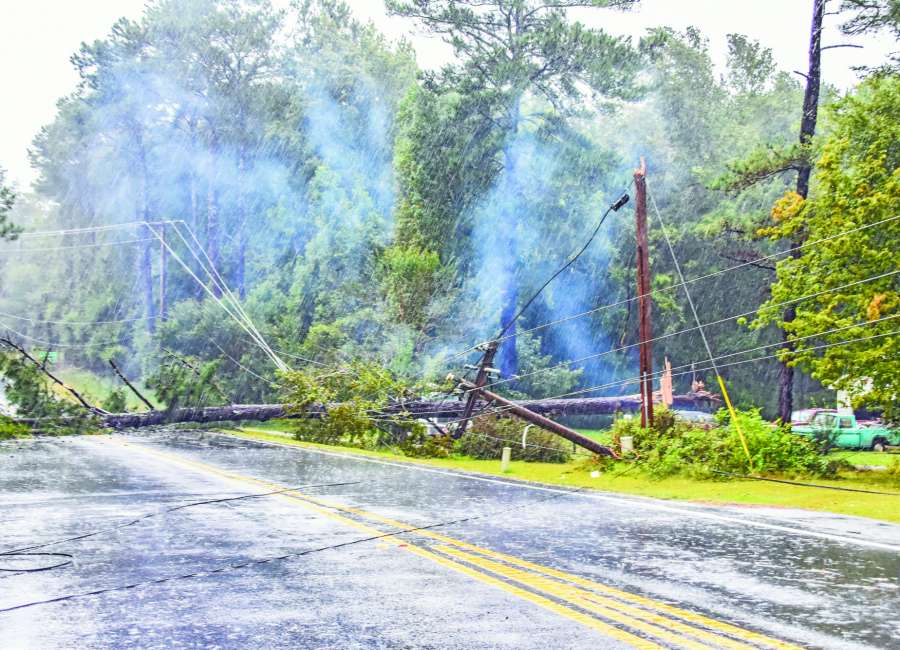 As life returns to normal after Irma's visit to Coweta County, debris is impeding the delivery of the newspaper.

Carriers were still working to deliver newspapers to homes in the Senoia, Grantville and Moreland areas at 9:30 a.m. Wednesday. "Those areas got hit really hard," said Beverly Thomas, with the Circulation Department for The Newnan Times-Herald.
"Carriers can't get to them," Thomas added, though carriers are making extra efforts to get papers to subscribers.
"It's taking twice as long," she said.
On just one Moreland area route, Thomas noted Trammell Road has wires across the pavement while Fincher Road and Haynes Road are completely closed. Carriers are trying to find alternate routes to deliver papers wherever possible.
If you do not get your newspaper, please call the circulation office at 770-304-3373. Thomas said subscribers can get a credit for the day or the paper can be bagged for delivery later. 
Of course, the major stories are available online. Newspaper subscribers have access to the full website as well as the digital facsimile of each day's edition. Go to the Subscriber Services part of the website to create an account or call the circulation office for help.